Festival, the word itself brings a lot of nostalgia to one's mind. It takes us to a walk down the memory lane, when everything was happy and everything was joyous. Speaking of festivals, Diwali is almost here. The festival of lights, the festival of harmony, and also the festival to showcase your shoe game in front of everyone. Without a doubt, your shoes make up a large part of that attire and the best shoes for men are the ones which suit your style the best.
You must be thinking your shopping spree is over and you're all set, but to your surprise it is still incomplete without the best shoes for men from Liberty. But care no more, we're here to take care of all your footwear needs. So, heads up and look out for these shoes that would suit your personality and take your entire festive look a notch higher.
1. Brogues to give a formal touch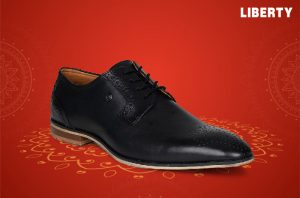 Nothing ever beats the comfort and look of a dashing Brogues. If your go to look for the festivals are formal then these are the shoes made specially for you. A fine finish towards the edges and a rich color and design to further compliment your personality, the Brogues are a must have for your wardrobe and one of the best shoes for men you can find online.
2. Formal sandals to go ethnic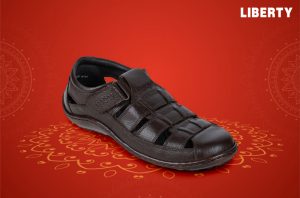 Festivals and ethnic wear go hand in hand. The two terms are almost synonymous to each other and further complement one another very well. When you hear diwali, you also hear bright kurtas, a variety of pyjamas and waistcoats to pair them up with. But then you move a bit down to the footwear and you start running out of options. Not anymore, you won't have to stick to the plain old formals shoes and mismatch your entire look. These formal sandals from Liberty are made specially to cater to these occasions only. The best shoes for men in this category and for you, just a click away.
3. Meeting mid-way with the Loafers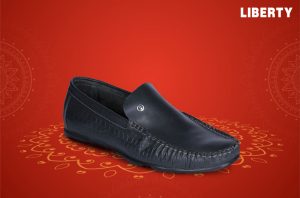 Now if you're still confused in the styles and the choice is becoming difficult for you, then we're here with a universal option. Loafers. Your one stop solution to which footwear would suit best on what. A decent pair of loafers work magic with almost every outfit and they are a choice among the best shoes for men that they won't ever regret.
Now that you know the special ingredient to add to your wardrobe, why wait? Head over to our website and buy your favorite collection before they run out of stock.