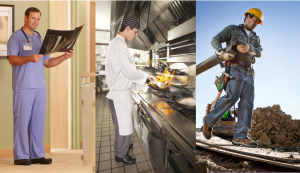 Men working in hazardous situations in industries do need a pair of safety shoes online to keep their feet protected from the adventitious injuries, slippery grounds and danger zones. A man working in pharmaceuticals, oil, mining and gas industries who encounter dangerous and fatal situations every day. Needs a pair of safety shoes by Warrior professional gear from Liberty shoes to ensure their maximum safety and protection.
Always make sure to wear safety shoes for men from warrior professional gear which have the anti-skid and slip-resistant outsole. Anti skid outsoles don't leave marks on the floor while walking and provide better traction and slip resistance properties simultaneously. These shoes provide oil resistance properties and maximum resistance to chemicals and corrosion. The shock-absorbing and attenuation properties prevent the foot from adventitious jerks and shocks. That can sometimes cause major injuries to the metatarsal bones.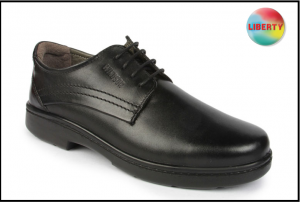 The anti-static insole and waterproof ability make it apt for sturdy and herculean men. Make sure you use high quality products for the cleaning purpose of your safety shoes and avoid using caustic or corrosive cleansing agents. Your feet are the most significant organ of your body. Therefore, we should always make sure of wearing extremely comfortable shoes with the appropriate cushioning and comfort which regulates our foot temperature accordingly.
The leather upper used in the procurement of these shoes provides maximum amount of comfort, breathability and ventilation which facilitates air circulation and prevents sweat accumulation. Preventing sweat accumulation prevents bad foot odor and foot afflictions. Leather upper offers a premium appearance along with excellent tensile strength, flexibility and durability. It is always paradigm to make sure that the toe cap is either metallic or procured using genuine leather to ensure safety of the toes and phalanges.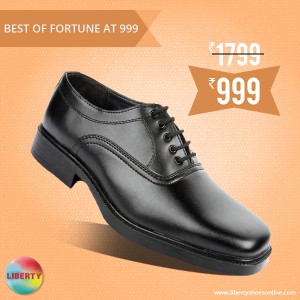 These safety shoes offer high resistance to scuffing, marking and abrasion. The cleated outsole always provides a better traction and utmost comfort. The antistatic stroble insoles/in socks are electric shock proof. The dual density sole provides excellent anti skid and anti slippery properties making it apt for hazardous work situations. These safety shoes are water proof and offer high resistance to oil. These safety shoes for men are put through anti bacterial and anti fungal treatments which prevents the foot from certain infections.
These days, there are many online stores that offer high quality formal shoes for men at best price, since there are many online stores that offer men's formal shoes, you need to be little smart while purchasing online.