Whether you're training for a marathon or just looking for a way to stay in shape, wearing the right shoes is crucial. Your feet support your body weight when running, so it's essential to wear comfortable and supportive athletic shoes to avoid injury. This guide will share tips on choosing the best sports running shoes for your needs and explain what makes them an essential part of your workout routine.
Running Shoes
Running is a cardio exercise that speeds up your heart rate and breathing. It's a great way to get into shape and improve your overall health. Running can be done anywhere and anytime, so it can fit into your lifestyle, whether you're doing it or where you live. If you're looking for an activity to help relieve stress, running should be one of the first things on your list!
If you prefer the treadmill, you'll need a pair of sports running shoes designed for this purpose.
The most important thing about running shoes is comfort—you want something that feels good against the bottom of your foot without being too tight anywhere else. The shoes should also be able to absorb some shock so that they're not jarring as much when running (that's where shock absorbers come in). And lastly, they should be stylish enough that people don't think they look like somebody who just ran through a pile of mud!
Training Shoes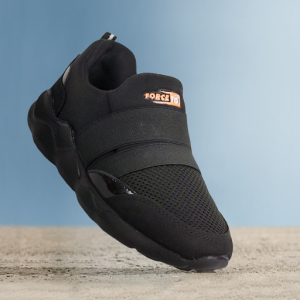 Training shoes are built for the gym. They have an incredibly lightweight design, with lots of cushioning and support for high-impact workouts.
If you're looking to get in shape and build muscle, a training or cross-training shoe will help you do just that. These gym shoes for men are great for any workout that involves lots of lateral movement, side-to-side agility activities, and light weightlifting routines.
The best part is that these sneakers look just as good as they feel! They'll keep your feet comfortable no matter what workout you're doing—you won't even notice them when they're on your feet!
Cross Training Shoes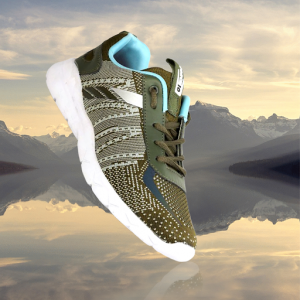 Cross training shoes are the most versatile type of athletic shoes. They offer added stability, making them great for lateral movement, side-to-side agility activities, and light weightlifting routines.
These shoes are lightweight, with lots of cushioning and support for high-impact workouts.
If you're looking for a comfortable pair of running shoes that will last a while, this is it! The shoe is designed with a highly padded heel, which makes it much more comfortable than other brands on the market today.
Walking Shoes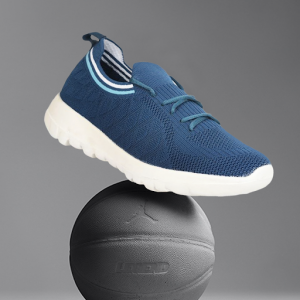 Walking is a great way to get fit and feel like you're doing something good for your body. It's low-impact, which means it doesn't stress your joints much, and the gentle movement is accessible to the whole body. Walking is also a great way to get in a workout without going through all the fuss of setting up equipment at home or in your office space.
When you walk outside, you'll be exposed to sunlight and fresh air, two things that will help keep you feeling better throughout your day (and night).
You'll want comfortable walking shoes that hold up during all the exercises you do each week!
You may not think about it often, but the shoes you wear and their design significantly affect how comfortable, safe, and fit you feel when working out. If you're a runner or cyclist, it's important to find shoes specifically designed for this kind of activity.
If comfort is your priority when it comes to athletic footwear, then look for these features:
Padded cushioning around the heel and tongue (wherever pressure points tend to build up)
A snug fit that doesn't constrict blood flow or circulation by pressing on nerves or veins
Proper arch support
We hope you found this information helpful about sports shoes online and would love to hear from you! If you have any questions or comments, feel free to reach out below.