Finding the best-fitting shoe among the numerous choices that are available, isn't always easy. To ensure you choose the right pair, you need to make sure the shoe fits properly from heel to toe and that it feels comfortable with your regular running pace. That's why we're here to help. Before you even put your foot in a new pair of running shoes, it's helpful to know every small details of the sports shoes that will be with you over the next several hundred miles, along with what to expect during the shoe-buying procedure. We have curated few shoes according to your specific need. Without further ado:
If you like to hit the road, then it's essential you get a pair of running shoes. They are lightweight and flexible, designed for elongated or regular running on hard, and even surfaces. They provide more cushioning and flexibility than regular training shoes, which aids with shock absorption, especially during contact against the ground. Designed for gardant movements, they oftentimes feature a thicker heel with an arched sole. Also, they usually have complex threads, which help prompt you forward.
Shop now: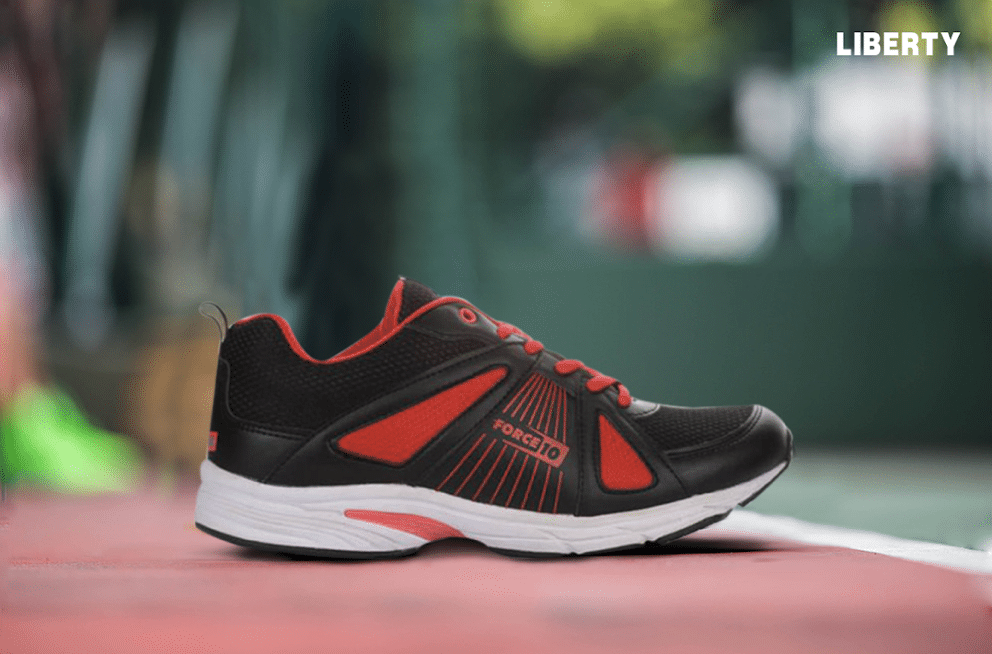 If you love the gym and enjoy a variety of athletic activities, from aerobics to kickboxing and weight lifting to Cross Fit, then a cross-trainer may be just what you need. While other shoes are created for particular activities, a cross-training shoe is varied: perfect if you like to mix it up. The soles of cross-trainers are strong and stable, with enough friction to provide lateral and side-to-side support. The soles are thickened and long-lasting enough to perform well on hard gym floors, court surfaces, and even asphalt. They also need to have intermediate cushioning throughout, which also adds steadiness. Just about most cross-trainers are made with leather or synthetic uppers, giving some ankle support. Others use breathable mesh to disperse heat while you're working out.
Shop now: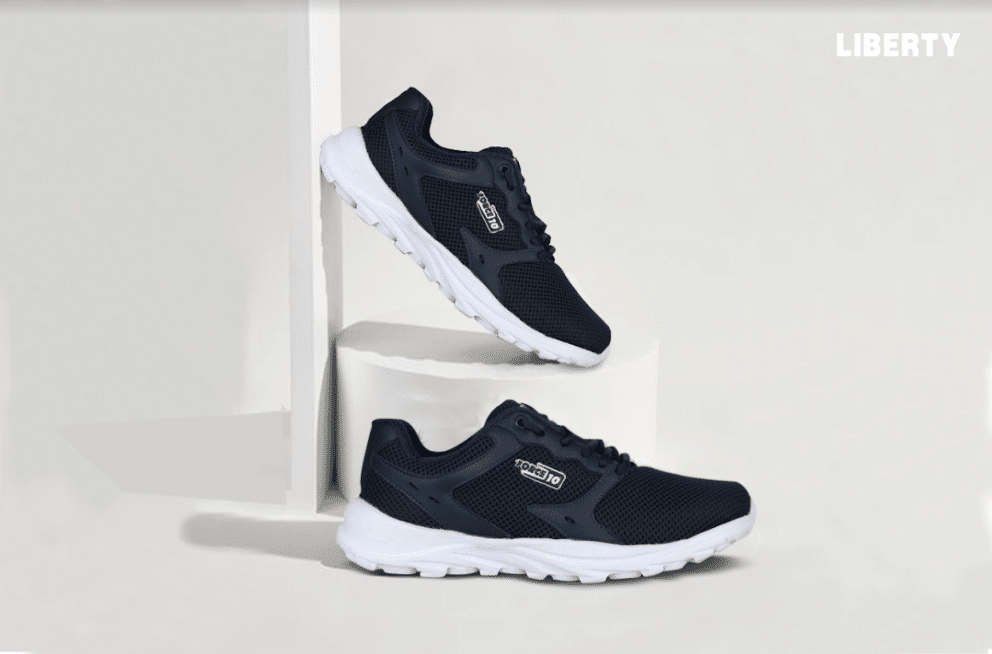 Walking is an amazing way to increase activity levels, and we all intent to hit that 10,000 score whenever we can. That being said, if you're walking prolonged distances on a regular basis, you need to spend in some comfortable walking shoes. A walker's foot hits the ground heel first and then rolls gradually from heel-to-toe, so walking shoes have a flexible sole with loads of bend. Make sure the shoe supports the natural arch of your foot and ankle with adequate cushioning under the ball. Waterproof materials are also a bonus for walkers from wetter climate.
Shop now: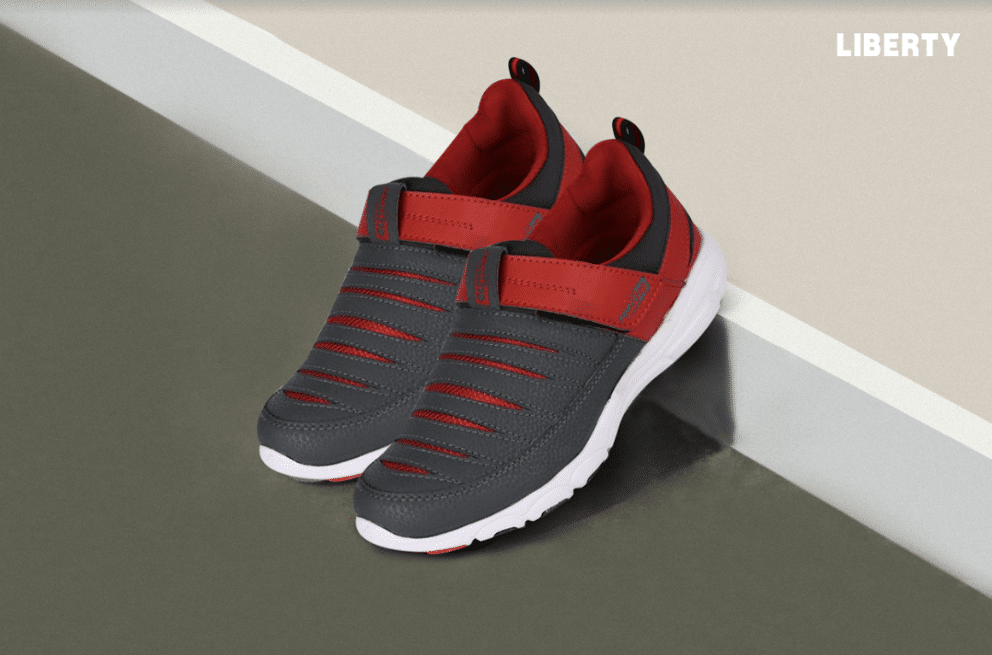 Now that you are well aware of what all to look for in sport's shoes, checkout Liberty's amazing collection of footwear and find the one for you!