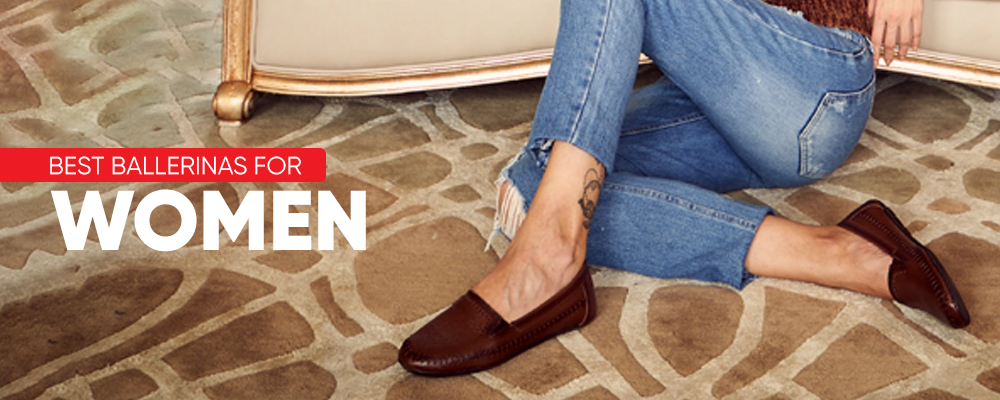 When looking for winter's best ballerina shoes for women, there are many factors to consider. While many people simply look at their initial appearance and personality, one should also consider factors such as comfort, fit, and the kind of personal style they add to your overall look.
So, if you are not ready to step into knee-high boots, perhaps it is time to consider winter's most essential shoes: ballet flats also known as ballerinas. They are the perfect footwear for those who are not fans of wearing heels. The best ballet flats offer both comfort and style, and you can easily wear them regularly. These shoes are available in multiple colors, designs, and patterns and can be worn on any occasion.
When buying a pair of ballerina shoes, it's important to make sure you know about the best ballerinas for women are. Buying your first pair of ballerinas can be a bit challenging. You want something that will last a long time, give you support, and look great while being comfortable in the winters.
A guide like this one aims to help you find the perfect ballerina shoes so you're able to make an informed decision on which ones are perfect for you.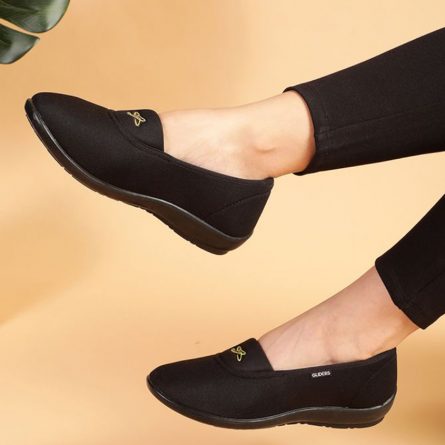 If you're someone who always prefers black, then this is for you. Exclusively crafted for your comfort, this will also ensure to keep you on top of your style game. These black ballerinas serve as a much-needed accessory to any of your outfits. The shiny black finish and mesh uppers will add a touch of feminine style to your everyday ensemble.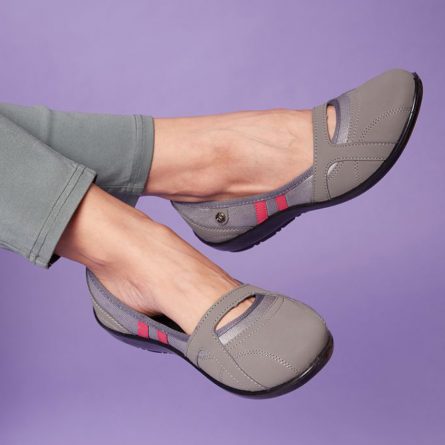 A pair of grey ballerinas with a hint of pink strips is a fun add-on to the feminine wardrobe staples. This pair is crafted with mesh upper material and PU sole material which provides your feet utmost comfort and relaxation while walking.
Pair it up with a one-piece floral dress or with a casual black top and cigarette pants.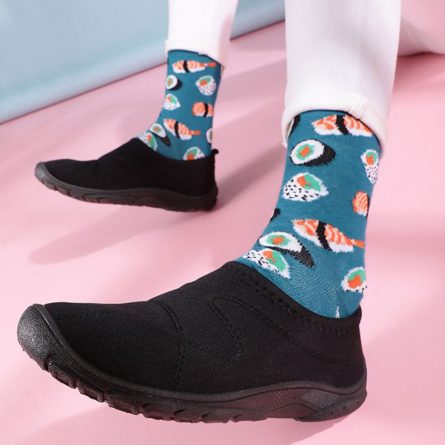 Affordable, stylish, and trendy, this footwear from gliders is a must-have for all. They are lightweight and give a carefree walking experience. This pair is crafted with non-leather upper material and PVC sole material which provides your feet ultimate comfort and warmness all day long in winters.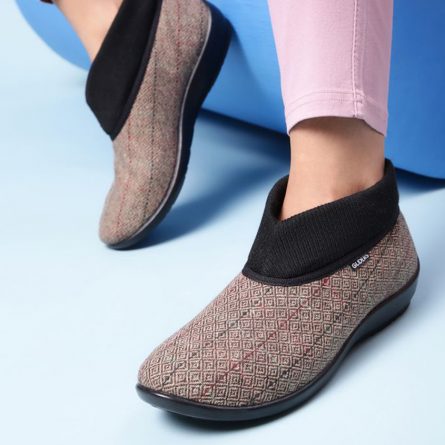 This stylish pair of ballerinas is a must-have for all the ladies out there. Light in weight, this pair is crafted with LYCRA quality leather and PU sole material. The modern design with minimal heel features extra support, while the cushioned ankle gives you an effortlessly stylish look.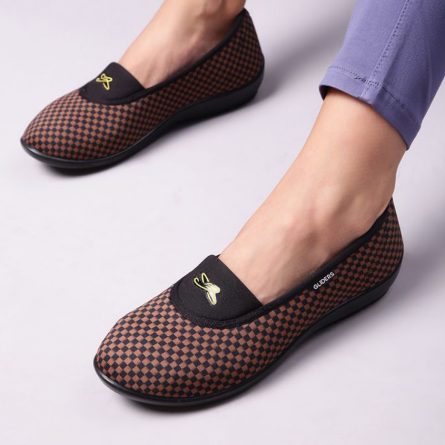 Ladies! Grab this funky pair of ballerinas to upgrade your winter fashion quotient. Light in weight, this pair is crafted with LYCRA quality leather and PU sole material. Featuring minimal heel, it comes with a checkered pattern in black and beige for a refreshing look. Flaunt it with an all-black look and make heads turn.
Choosing the best ballerinas for women may seem like a challenging endeavor, but with the help of this style guide, you can master this accomplishment for your feet like a pro!
Ballerinas are designed to fit the contours of a woman's foot. There are so many stunning ballerina shoes for women, and it makes sense why- they're comfortable and versatile, making them a go-to style choice that you can wear in the winter season. The most important thing to remember when choosing a pair of ballerina shoes for women is to make sure that they fit properly.
To make chic and comfortable slip-ons that adds grace to any outfit is what we aim for.
Liberty believes to keep comfy delight as the prior choice. Start shopping and own your favorite today!