Surprising right? If yes, then wait till you reach the bottom of the page. It gets even better. You don't generally find sports shoes to buy online at such a remarkable price. And if somehow, after long hours of scrolling, you do find any product, you have various other problems waiting at the door like size unavailability, limited color options, or poor quality. And towards the end, you've to compromise for the product you don't want.
Well, no more. The days of compromise and regret are over. It's time for you to switch to Liberty and forget your footwear woes once and for all. Sports shoes are an essential element in one's wardrobe. How many times has it happened to you that you went out for a walk early in the morning, but your shoes started to kill you, and you had to go through immense pain for days? So much pain that you forget the idea of running forever.
We say it's time to switch to Liberty and turn your back to whichever brand you've been using that has given you only pain and nothing else. Liberty brings you the best range of sports shoes at a flat price of just Rs 999. Now, When you think of sports shoes buying online, you would think of nothing but Liberty.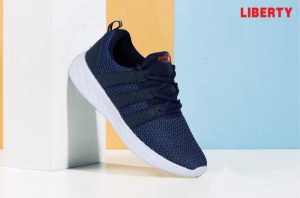 The morning runs are the best part of the day for any individual. Nothing beats the comfort and peace of the early morning breeze and the freshness of the surroundings. We guarantee you the perfect blend of comfort and design from footwear designed especially for the long runs.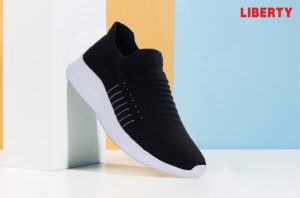 Too lazy to tie the shoelaces? Or are you someone who believes in just slipping on the shoes and leaving? Then we have just the right product for you. Available to you in all sizes and to top that fine color choice. These shoes are made for you to take them everywhere.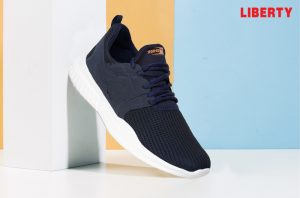 Never would you find a shoe that can give you the best of both worlds. Now wear them for your running sessions, morning jogs, or even a fun outing with friends. These are meant to last with you for longer durations and give you the best in class comfort no matter what terrain you use them on.
All your wishes for a perfect shoe have been granted by Liberty, don't miss out on them and check them right away at our Liberty Shoes Hurry.
Relevant Read: 
Must-have Shoes For Women This Autumn
New Arrivals – The Monsoon Edit At Liberty
Checkout new women shoes collection: casual shoes, formal shoes, sports shoes, ballerina, running shoes, slippers, sandals online