The most celebrated Indian festival is without a doubt Diwali. It is the Festival of Lights that fills our hearts with overwhelming joy and happiness. Diwali holds with itself an air of positivity and newness. As one of India's largest festivals, Diwali is the time when individuals are interested in discarding old and worn out products and investing in fresh and fashionable ladies footwear.
Diwali is also the time to get your ethnic attire game right! Footwear plays a colossal part in making or breaking your entire look, thus picking the right footwear with the appropriate clothing is highly essential. This may seem a little confusing in the beginning, but we got it all sorted at Liberty.
If you will keep storing the old footwear, how will you make space for new and better one? Ladies, it is time to bid farewell to your old footwear and fill your wardrobe with Liberty's best ladies footwear! Here a glimpse at some of the ladies footwear:
1. High on fashion: This footwear has a fashion statement of its own. From Western to Ethnic, it can add charm to any of your outfits. The footwear speaks the language of style inspired from trends around the world suitable to Indian taste. It is a must have in your wardrobe for Diwali this year.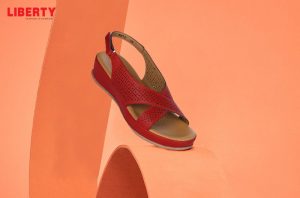 2. Ultra comfort: Everyone yearns for a footwear that is comfortable yet fashionable. Search no more, all you wishes come true with this amazing pair of footwear. Inspired from international fashion, it is a perfect blend of fashion and comfort.
3. Chique ballerina: Nothing speaks more of fashion than this trending ballerina. If you want to add a level of classiness in your Diwali outfit, then you must purchase this footwear from Liberty. Wear what you are and amaze everyone around you with this 'ohh so pretty footwear'. Add them to your wardrobe NOW!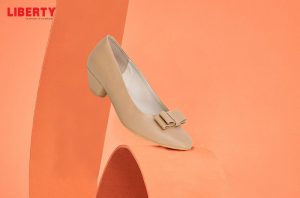 4. Trendy slippers: Who says you can't slip into fashion with slippers? Let go of this stereotype and add these trendy slippers to your wardrobe which are breathable, extremely comfortable and high on fashion.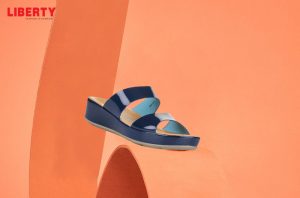 Go for bright colours, because Diwali has a lot of colourful beauty to it. Bring in the freshness to match your mood with peppy embroideries and styles with Liberty's Ladies Footwear. Diwali is all about the positivity and novelty of letting in newness. We hope this festival brings a lot of new possibilities (and shoes) to your doorstep.
Relevant Read: 
Must-have Shoes For Women This Autumn
New Arrivals – The Monsoon Edit At Liberty
Checkout new women shoes collection: casual shoes, formal shoes, sports shoes, ballerina, running shoes, slippers, sandals online