Who does not want to leave a mark wherever they go? Well, if you are one of them, then you've come to the right place. Firstly, let's get over the fact that formal shoes are limited only to the board meetings of conference halls, or even functions , parties or even weddings. Wearing good branded shoes can give a lot of upliftment to your personality. They contribute to not only completing your look but also giving you a bold personality.
Now we all get confused while scrolling about which shoe to buy online, and which would best suit your personality. We have just the right answer to all your woes, as we enlist some of the best and timeless picks for the festive season.
Who does not like to don a black leather belt. Black shoes have an elegance of their own and they play a major role in making or breaking your look. You must have heard of the quote "Your shoes must match your belt color", well here at Liberty we give you this universal color formals for all your footwear needs. Branded shoes for men like these turn out to be a worthy companion for you everywhere you go. The best way to flaunt them is by pairing them up with a sharp and well-tailored suits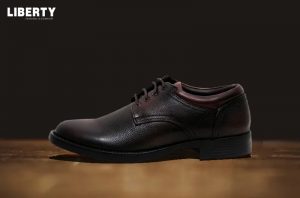 Not all shoes you wear get right on your feet, they can be hard on your feet sometime. It can thus lead to a lot of itching and sweating and therefore cause a lot of irritation mood swings. A good pair of branded shoes for men which are equally breathable and comfortable are a must when you are looking forward to buying shoes this diwali. Bury all your worries as these formal sandals will bring you comfort all day long even when you're in your formal attire.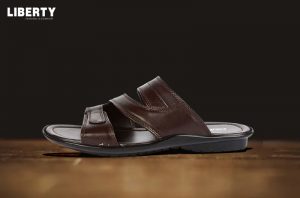 A treat to the eyes for everyone. Lace up shoes invariably complement your formal attire. These prove themselves to be a perfect symbol of style and your favorite staple for your offices or even formal occasions. These branded shoes for men will provide your feet the necessary breathability letting you stay cool and composed all day long.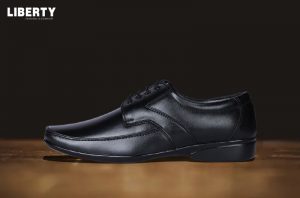 We hope we have convinced you to buy your favorite shoes from liberty. We strive to give only the best to you and your feet. Check out our website for more styles.