It is often considered an underrated statement when someone says, "men love shoes as much as women do." Well, it is time to get this statement out of that underrated closet. Also, more than any other footwear online, the versatility of formal shoes attract men the most.
Each formal shoe has its own personality and if you pair the shoes for the right occasion with the right outfit, it compliments your own personality. Hence, it becomes highly essential to pick the best formal footwear for men and add the charm of versatility to your personality.
At Liberty, we have a wide range of best-in-class formal footwear online for men that you don't want to miss purchasing. Shoes are the most integral part of any outfit and men's shoes come as more of an investment therefore picking the right pair is very important. But fret now! With this blog all your doubts and ambiguities will be cleared.
Here are some of the best in class formal footwear online for men from Liberty's impressive collection of different brands:
These shoes are basically your go-to style for a smart-formal dress code. These are conventionally accepted formal shoes which can never go wrong with any of your outfits. Since they are black, they go with every colour and style, adding charm to your overall personality. If you don't have them already, add them to your style wardrobe now!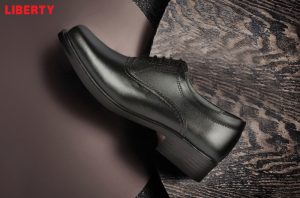 Recognised by it's slip on style, these non-lace formal shoes are the most popular and comfortable shoes out there. Since they are non-lace, they can be perfectly paired with sem-casual looks as well. They are a must have in every man's wardrobe.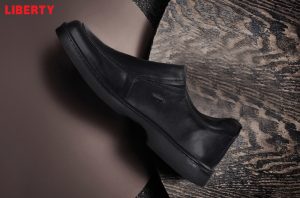 If you are the kind of person who doesn't like following the conventional trends of style, this pair of shoes is just for you! These tan coloured formal shoes can be paired with a tailored suit or even a smart denim jacket. So guys, welcome this amazing pair of tan shoes in your life.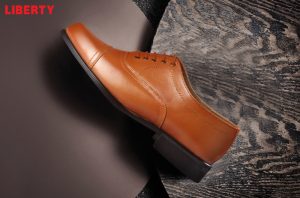 Like any other shoes, formal shoes can also make or break your look. So before picking formal footwear online for men, make sure you visit Liberty's website for best in class formal shoes. In the end, no matter what kind of shoes you pick. It is important to take care of them in order to stay classy and stylish.