The best way to complete a man's formal attire is to pair it with the right formal shoes. Choosing formal shoes for men can be a little tricky, given the large variety of styles, colors, and finishes. The right pair of shoes can take your formal look a level up. It can add the right amount of luxury and class to any look. For the complete guide to choosing formal shoes for men, keep reading!
There may be a lot of do's and don'ts online about formal shoes for men. We are here to break them down for you. We'll make everything from color to fit and finishes simpler for you. While there is no 'one rule fits all, it's definitely easier if one knows where to start. When starting with building your formal wardrobe it's best to start with some classics. Some of the most popular styles are:
Classic Black Slip-Ons
Black is the one color that will always work for you, be it clothing or accessories. When choosing your first pair of formal shoes, go for a simple pair of slip-on leather shoes with minimalistic details. These are versatile, can be paired with work and occasion wear depending on your needs. One need not splurge on leather shoes but make sure that they fit well and are well finished to guarantee comfort and durability.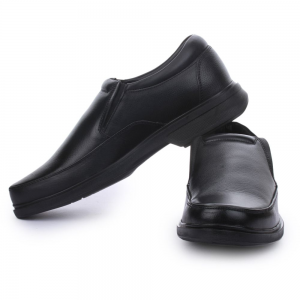 Simple Brown Lace-Ups
Tan brown is also one of the most versatile colors for men's formal shoes. It looks premium, stylish, and has a simple touch to it. Tan brown formal shoes for men look great with a navy blue suit or just simply shirt and pants. The key is to match the color of your shoes with the color of your belt to keep the whole look balanced.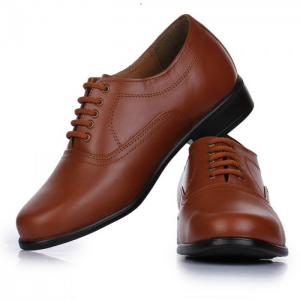 Black Workwear Lace-Ups
When looking for the ideal pair of workwear formal shoes, go for simple black lace-ups. They look professional and make your appearance look put together. Opt for the right fit and you'll stay comfortable all day long. An incorrectly fit shoe can lead to shoe bites blisters and difficulty in walking. It is essential to choose formal footwear carefully so that it works well with your day-to-day looks.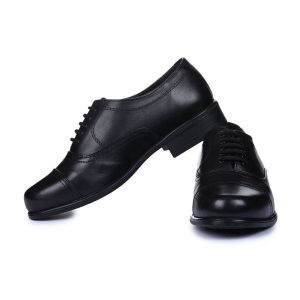 Relevant Read: 
New Arrivals – The Monsoon Edit At Liberty