There are countless styles of women shoes that identify their grandeur, but a few of them must exist in every woman's closet so that she can consistently dazzle others with her extraordinary sense of fashion.  It's time to retire your go-to flip-flops and up your style game by incorporating these trendy, yet affordable shoes into your collection. No ensemble is complete without a gorgeous pair of shoes, therefore it's up to you to rock that look with a chic pair of footwear. 
Add these women's casual shoes to your footwear to slay every day with comfort.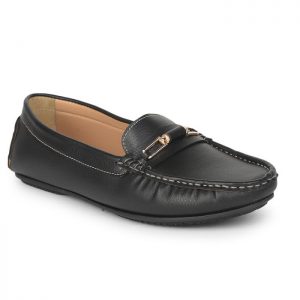 Women's ballet shoes are footwear designs inspired by ballerina slippers. Ballet slippers are closed-toe footwear worn by ballet dancers to give a feminine look. Before the popularity of trainers and mule styles, ballet flats were every girl's go-to comfortable shoe style. But this season, we're thrilled to report that the ballet flat trend is returning in a big way with some elegant updates.
Several fashion bloggers are once again embracing the ballet flats trend. This design is quite feminine and exquisite if you want to keep up with trends. Ballet flats are slip-on, which makes them easy to wear and comfy but they are also made to be universally attractive on the majority of figures. We advise grabbing the shoes before it's too late because we have predicted that the ballet flat trend will be all over the fashion landscape.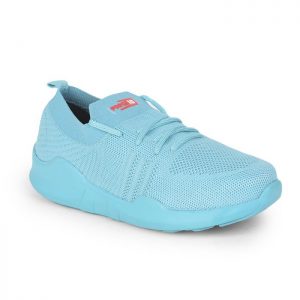 Sneakers are unquestionably among the trendiest types of footwear available; they are casual, sporty, and give off an edgy vibe. It can be worn anywhere—to college, with a stylish outfit, when shopping, etc. A pair of sneakers is a necessity; without them, your wardrobe is undoubtedly lacking. Choose your look and style your sneakers with it with multiple outfits. Don't hesitate about experimenting; you can make a statement by styling it with a fancy dress. Sneakers can also be worn to the gym or for your running session because they are functional and comfortable. Trainers that look equally stylish to wear on a casual outing have started to appear from brands. We adore their dual functionality. They are incredibly fashionable and eye-catching while being practical.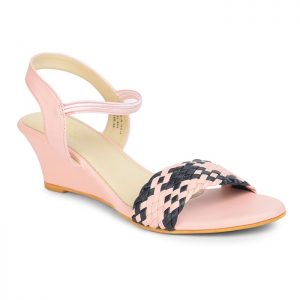 As the name implies, these heels basically take the shape of a "wedge" at the shoe sole; however, unlike typical heels, which extend from the front foot to the heel and eventually take the shape of a wedge, these heels extend from the front foot to the heel. Wedge heels are incredibly comfy, and walking in such fashionable shoes is not difficult. Wedges are here to help if you're one of those people who struggles to wear pencil heels. These women casual shoes can be paired with multiple outfits. Whether it is a western or ethnic look, you can make a statement with a pair of wedge heels.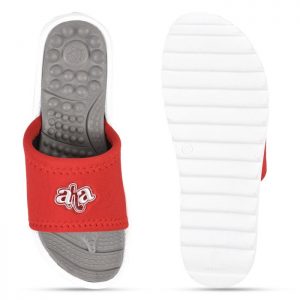 Slides have become a comforting mantra in the last few years for all genders. Initially, they were seen as indoor footwear that you wouldn't want to be seen stepping out in. But, now they have become a style statement. They are an easy slip-on pair of casual shoes that can be worn with your casual outfits. Style them with your everyday T-shirts and jeans outfits. These can also be styled to tone down a western look, by pairing them with a dress.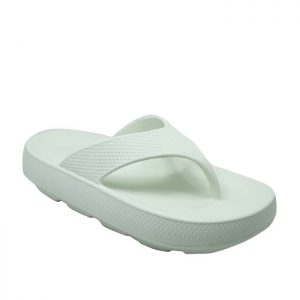 More than a style statement, flip-flops are essential. You can spend your days wearing different kinds of slippers, but need a pair of flip-flops to lounge around in the house. Wearing wedge heels or sneakers, at the house are definitely not an option. But this does not mean you have to wear boring black flip-flops. You can get yourself a pair of printed flip-flops in the color of your choice, and create your own fashion statement. These flip-flops are comfortable enough to run daily errands as well. 
Shop for women's casual shoes from LIBERTY. You can choose from a wide variety of footwear at an affordable price range.