Even a well-thought and well-planned outfit can get ruined when not accessorized right. With accessories, we are referring to earrings, rings, belts, bags, and more. But the most crucial addition to any outfit is footwear. The wrong footwear can make the look bland and tacky. You wouldn't wear a pair of sneakers with an ethnic outfit. Right? Create a capsule footwear wardrobe by adding the below-mentioned types of slippers to your ensemble. The compilation of footwear mentioned below will be handy for creating multiple outfits.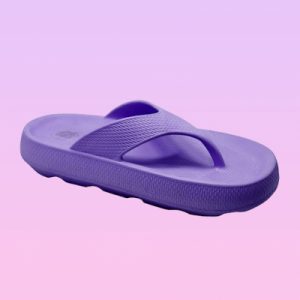 The classic type of slippers worn by everyone regardless of gender and age is T-strap flip-flops. These are easy-to-wear footwear because they are slip-on. They are comfortable, which makes them an excellent choice for everyday wear. It is an age-old classic type of footwear that everyone wears. Instead of adding basic black T-strap slippers to your wardrobe, opt for a pretty colored one. Add this purple-colored slipper to your wardrobe to add a pop of color to the outfit. These T-straps are charming to accentuate a sunny day look. Pair them with linen pants and a statement top to create a trendy look.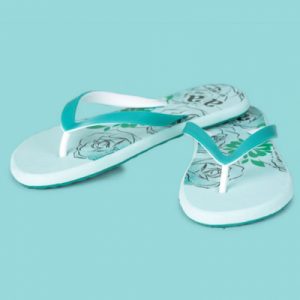 Nothing screams summer breeze like a delicate floral pattern. And this pair of slippers is nothing short of stunning, with a light-colored beautiful flower print. We adore the print and how much it immediately conjures up a refreshing breeze during the summer. The color of these slippers for women is a pretty pastel shade of blue. These flip-flops will probably feel just like a fresh breeze during summer. This pair is so easy to be worn every day around the house. You can wear them outside the house to run errands.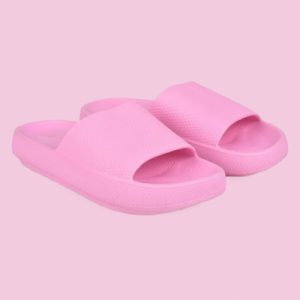 A common footwear trend in the last few years has been a pair of slides. This simple and versatile footwear can be worn for your everyday looks. They can easily be styled by pairing them with your everyday outfits. Slides can also be worn to dress down an outfit, for instance, they can be worn with bodycon dresses or fit and flare dresses for a laid-back look. These can also be worn to lounge around the house.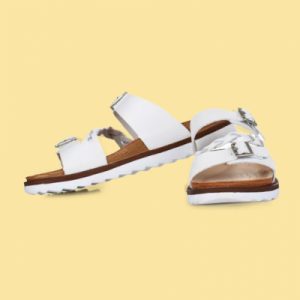 No matter what the era is, white color never goes out of style. A clean white-colored garment or accessory can become a statement while keeping the outfit subtle. Add a pair of white flats or sandals to your wardrobe. These slippers for women could easily be styled with both western or ethnic outfits. They can be worn with a plain T-shirt and jeans for a casual look. At the same time, they can be paired with a kurta set for an ethnic look.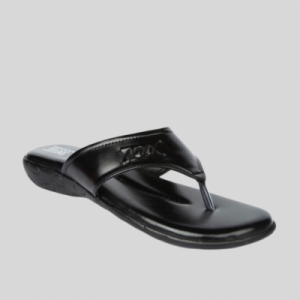 A pair of black flats or slippers are a necessity. These can be worn with any kind of outfit. These simple and chic pairs of footwear can tie any outfit together. These can be worn with a top and jeans for a casual summer look. You can pair them with dresses as well to create brunch or dinner looks. The versatility of the footwear makes it appropriate for both day and night looks. In order to create a laid-back look, keep the accessories minimal and simple. If you are willing to create a dressed-up look, go heavy on the accessories.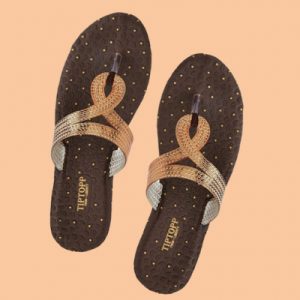 For your ethnic outfits like kurtas or sarees, you need to have a pair of ethnic flats in your wardrobe. Add this pair of golden ethnic flats for the days when you are feeling a bit ethnic. This pair of footwear has a neutral color palette which includes brown. To style this pair of slippers for women with your outfit, add golden-toned accessories as well. Avoid accessories with silver accents as they would clash with the tone of the outfit.
The above-mentioned footwear and many more can be brought from LIBERTY. Check out the collection of slippers for women and pick one that suits your style. You would have ample opportunity to choose the desired footwear online.