When it comes to finding the perfect sports shoes, Liberty's Leap7X collection has you covered. Their latest LEAP7X sports shoes for men, women, and kids, are designed to provide maximum comfort and performance during your workouts or outdoor activities.
How To Choose The Right Sports Shoes For Yourself?
When it comes to choosing the right sports shoes, there are a few things you should consider.
Firstly, ensure the shoes fit correctly – they should be snug but not too tight.
Secondly, make sure the shoes are designed for the sport you're playing.
Thirdly, consider the material used – the shoes should be lightweight and breathable for maximum comfort.
Lastly, ensure the shoes provide the right amount of cushioning and support for the activity.
When it comes to the perfect sports shoes, Leap7X checks all the boxes. These lace-up athleisure shoes feature arch-fit insoles that are removable and have shock-absorbing capabilities. Plus, they're equipped with high-apex cushioned midsoles and performance outsoles, which offer a first-rate response and longevity, as well as grip. Not only are Leap7X sports shoes practical, but they also make a stylish statement. With their sporty yet chic look, they're the ideal choice for your athleisure wardrobe. Explore the wide range of Leap7X shoes on the Liberty website or at your nearest store.
Some of the popular recommendations are laid out for you below: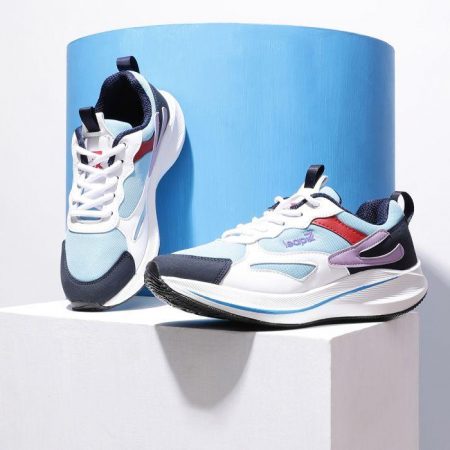 Women's Leap7X shoes come in all shapes and sizes, so it's easy to find one that fits your lifestyle and fashion sense. Also, From bright colours to classic neutrals, there are plenty of options available so that you can find something ideal for any occasion or outfit choice! You can go for basic black and white shoes that are must-haves in any wardrobe. However, as per our above recommendation, you can also experiment with a blend of pastel and bold colours.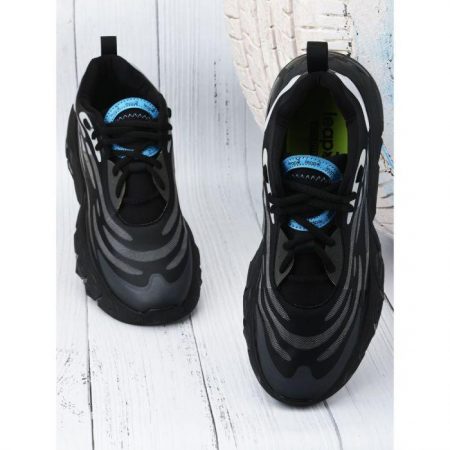 Leap7X athleisure sports shoes for men are taking centre stage in the fashion world. From classic sneakers to slip-on or even sandals, there's an option out there for every man looking to add some athleisure flair to his wardrobe. Whether you prefer bold colours or subtle hues, sleek silhouettes or chunky platforms – these shoes have it all! These black-lacing shoes have a unique design that will make you stand out.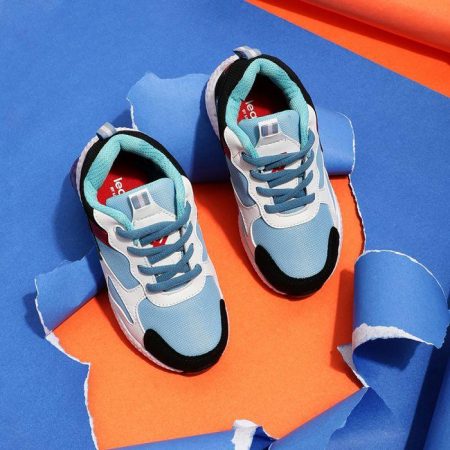 Leap7X Athleisure sports shoes for kids are becoming increasingly popular as parents look to provide their children with comfortable and stylish footwear. We have exactly what you need, fashionable yet functional footwear options for kids who love being active outdoors! Colourful options are best for kids when choosing sports shoes such as these.
But, if you are investing in quality shoes, you would want to keep them in adequate and wearable condition. So, all you need to know is ….
How To Care For Your Leap7X Athleisure Shoes?
Caring for shoes is essential for keeping them in good condition.
Make sure to clean the shoes regularly with a damp cloth or brush.
Remove any dirt or debris from the soles.
It's best to invest in a waterproofing spray to prevent your shoes from water damage.
Store the shoes in a dry, cool place and air them out after each use.
Overall, if you're looking for chic yet practical athleisure sports shoes, then look no further than Leap7X! This range of sports shoes from liberty is definitely worth checking out if you require some new kicks!