As autumn arrives, the first thing that strikes is transitioning from summer to autumn-winter wear. It can be a bit daunting since most of us lack comfortable winter shoes, and with minimal options available in the market, we tend to go back to summer shoes.
If you are someone who wants to revamp their winter footwear collection, then you are definitely in the right place to buy shoes online in India. Let's dive into the blog to find out options for both men & women that will be suitable for you to run your casual errands.
Gliders Women's Cherry Casual Ballerina (LCV-047)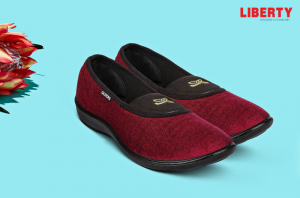 If you are looking for alternate options to flip-flops or sneakers, then casual ballerinas will serve the purpose. Liberty Gliders (http://bit.ly/2ODSITK) are the perfect footwear for a casual day out; they will keep your feet snug and not make you look sloppy. It's a must-have for all the ladies out there who look for comfy alternatives to slippers – they are lightweight and don't cause discomfort even if you want to go for a brisk walk in the winter evening. Pair the gliders with or without socks, regardless, they will keep your feet cozy. Experience the comfort and style with Liberty Gliders for women.
Gliders Women's Brown Casual Ballerina (FB-007)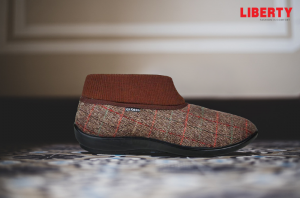 Unlike most boots, ugg-like ballerinas are a great option this season as they are lightweight, affordable, stylish and trendy; if you are someone who doesn't find comfort in wearing socks, then this is an appropriate choice. Glider ballerinas will be your closest comforting friend in winters as they are super casual, cute and warm. Pair glider shoes with jeans and sweatshirts to achieve the perfect casual look.
Gliders Men's Camel Casual Lacing (8077-C2)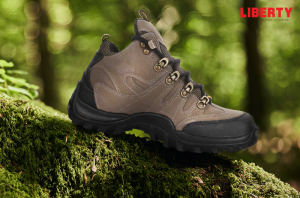 Boots shopping can either be a great hassle or really convenient if you shop keeping in mind the main attributes, which are: durability, practicality, comfort and primarily, weatherproofing. It's an investment that men tend to miss out on. It might not be a staple in your wardrobe but it is definitely a must-have. Boots go really well with casual and semi-casual outfits and makes a man look sharp even in basic denim and cardigan.
Gliders Men's Beige Casual Non Lacing (MIRAGE)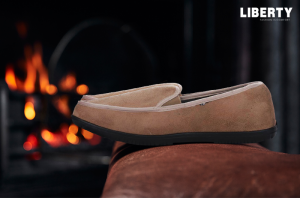 Who says you can't have fun with loafers in winters? After all, fun is the spirit of getting dressed up. Wear your covert coat, slim trousers or jeans and slip into these ultra-soft beige loafers with a pair of socks in a complementary color for a suave look. Available in beige and navy colors, two must-haves this season, they will go with every outfit that you own. Don't believe us? Try it yourself: http://bit.ly/35rpA8b