It is not a luxury but a need to own a great pair of dress shoes. Even guys who prefer to wear sneakers and hoodies occasionally need to dress up because luck favours the prepared. By outlining the different varieties of formal shoes for men, this guide will assist you in making more informed shoe purchases. You are already halfway to looking your best at any function if you are aware of the possibilities accessible.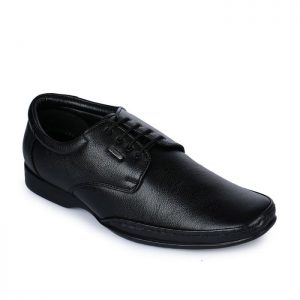 Oxfords, the pinnacle of men's formal footwear, are these shoes. Their closed lacing makes them easy to spot. Although not particularly well-known, these shoes are also known as "Balmorals." The majority of the time, only formal occasions call for these shoes. This straightforward footwear is ideal for tuxedos and formal attire. This shoe tops the list of proper footwear for all corporate and formal occasions, from white collar to weddings. One must ensure that the lacing is a stitch and not a criss-cross when wearing flashy oxford shoes, which come in various colours and materials. The brogued oxford, or an oxford with patterns and thread ornamentation, is referred to as the "queen of shoes."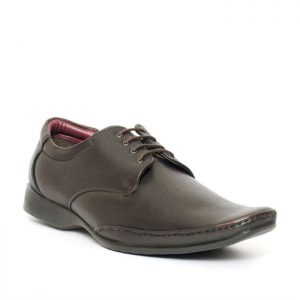 The upper flap of the Derby is made of a different material than the rest of the shoe, and it has eyelet tabs sewn on top. They are regarded as less formal than Oxfords for the same reason. The Derby appears to be a casual shoe and comes in various styles. It is your most acceptable option for everyday work wear and semi-formal to informal settings. Derby shoes are your best friend whether you wear jeans, a blazer, or a shirt tucked in. Its construction provides more movement and leg room than an Oxford shoe because the laces are made of a separate piece of material rather than the shoe's body in continuous use. Delicate ornamentation may be present on the toe of brogued derbies.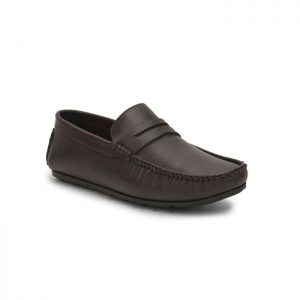 Because they must be laceless, these shoes are known as the famous monk strap shoes. They are fastened by a buckle or buckles and straps, therefore the name. The Manic Strap is the second most popular type of formal footwear, behind Oxfords. However, it is also referred to as the most versatile shoe because it goes well with casual wear. Monk strap shoes are stylish and controversial choices for night or nighttime hangouts with friends and family, as well as for the workplace and white-collar events. The versatile teaming options the Monk Strap offers make it a must-have shoe.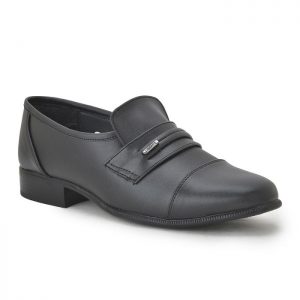 This fourth group of shoes is a total no-brainer to analyse. Loafers, as you have correctly predicted, require no introduction. People are still unsure about how to match a loafer adequately, though. The loafers go well with both casual and semi-formal attire. Loafers are versatile shoes worn for casual office and academic settings. It accommodates both dimensions in a very stylish way. These laceless choices are simple to wear and keep clean. It ranks last among all other shoe types in the hierarchy of formal shoes for men, yet men can still choose from various traditional shoe options.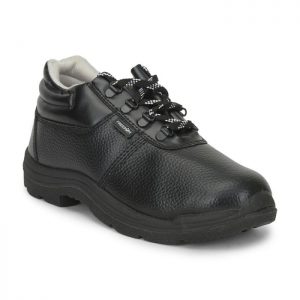 The last category of footwear is also apparent: boots. Boots have become a classic and are currently worn all around the world. Therefore it is no surprise that they have received so much praise throughout history, from Queen Victoria to The Beatles. Being the ultimate all-arounder, a boot's classic design and construction make it the ideal choice for various formal and casual settings. Before reaching for your wallet, you should look for quality assurance signs. Therefore, if you are preparing for rigorous use and considering investing in a pair of boots, you may want to take advantage of the boot's quality to ensure that it will endure for a long time and be worth the money you spend.
Some of you, however, may be fans of the colour black; in that case, make sure that all of your footwear complements one another. The explanation is that you create an interchangeable wardrobe as you accumulate these dress shoes.