Men's footwear has seen an incredible transformation from purely functional to enhancing one's aesthetic sense of style. The fashion code has eased to accommodate slip-on-like loafers and moccasins that can elevate your casual ensemble, in addition to the formal Oxfords, leather boots, Derbies, and Brogues that were once known as men's casual shoes. Casual shoes have replaced proper men casual shoes as the preferred option for every guy due to the popularity of casual attire in businesses, gatherings, and other situations. But the poor footwear decision can put you on the worst-dressed list.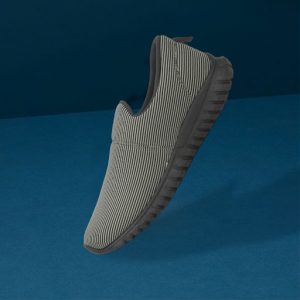 The dominant force in the modern world is fashion. Anyone would choose a stylish individual over one who is not. A significant component of a person's possible fashion statement is their shoes. Men and women both enjoy wearing shoes, not only men. Casual footwear has advanced significantly in the fashion world. More than sports or formal shoes, they are the top sellers for any company.
Gliders Casual Lacing For Mens (Black) SYN-40 by Liberty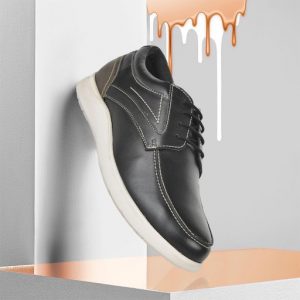 Mens casual shoes are a fantastic way to increase your sense of style. This year, it appears that consumer preferences are once again changing. Customers want more durable, casual shoes since they regularly wear them at home and work, which harms everything. Retailers subjected to the constant barrage of restrictions are responding to the growing demand for casual footwear by producing robust sales statistics, increasing their share of the overall sector, and finding success.
There are too many styles and options to choose from, making it difficult to decide which one to purchase, as men casual shoes are becoming more and more accepted at various events and locations.
Everything must be prepared from beginning to end for the stylish walk through the crowd. This, however, has little to do with modern women in general. Even guys these days are searching for the structure spotlight. Men are starting to dress up for special occasions and everyday purposes since it's essential to have positive relationships with the people you interact with daily in the modern world.
In today's society, casual shoes for men can play a significant role in how most individuals dress. They serve as intermediaries and have a variety of services. They are highly sought after in today's society primarily because of this.
The shoe that gives you the right amount of flexibility, support, and design statement is the most fantastic casual shoe you can buy on the market. Men wear a variety of shoe types for a variety of circumstances. Casual shoes come in various colours, brands, styles, and materials. An excellent pair of casual shoes give you a sense of personality and keeps you relaxed and satisfied. When buying a pair of casual shoes, there are a few things to consider.
These are what they are:
Price: You should examine the price before making a purchase, which should align with the budget you have set up for the item.
Brand: It's important to remember the shoe's brand. The longevity and quality of the goods are better than the brand. A superior brand might also cost more money.
Material: A casual shoe's material is essential. This is because it affects the shoe's breathability and level of comfort.
Breathability: The ventilation and breathability of the shoe are crucial for maintaining proper foot hygiene. There will be adequate air circulation in your feet, no sweating or odour, and no discomfort. Additionally, this will stop bacteria from growing on the foot or in the shoes.
Freedom Casual Lacing Shoe For Mens ( Green ) Hunter-Z By Liberty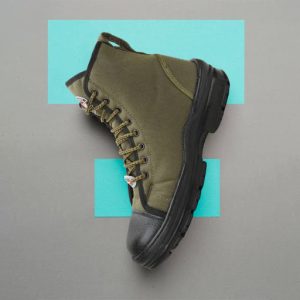 These are some of the different explanations for why casual shoes for men are more in demand today than other shoes. India has significantly influenced the market for casual shoes. This has dramatically impacted the everyday shoe business because you can find casual shoes from all manufacturers and purchase them here. In addition to all of the factors mentioned earlier, a few other factors have contributed to the rise in demand for casual shoes. One of them is the rise in fashion consciousness, which could significantly affect the fashion business.