Your training shoes are the one item of gym gear that you must get right. Those fashionable, trendy shoes won't do.
The correct shoe lowers your risk of injury while assisting you in getting the most out of your workout. Our guide will help you narrow down your options given the many types of gym shoes.
What gym exercises are you going to focus on the most first? Will you primarily exercise in the gym's weight room, on a treadmill, in a studio class, or a combination of all three? Will you require stability for lifting weights or agility for high-intensity training?
You can begin to limit your options once you've determined what kind of activity you'll be wearing your shoes for most of the time.
A cross trainer that offers some shock absorption and stability for most gym exercises. Such as the treadmill and spinning is your best option if you engage in a wide variety of activities and want an all-purpose shoe that can handle them all. Remember to check that they have non-marking outsoles; you'll be grateful you did once you witness the havoc that shoe markings can cause on an indoor surface.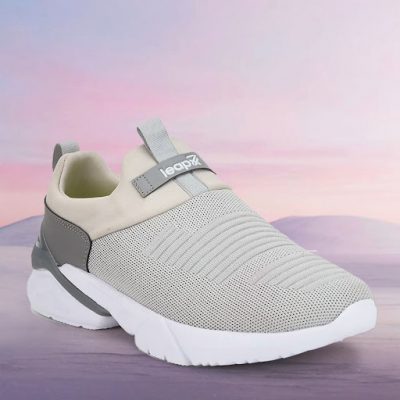 High-Intensity Interval (HIIT) workouts incorporate explosive multi-directional movements, box jumps, and weight-bearing activity. Like squats and lunges, your gym shoes for men need to absorb impact, be light and agile, yet have a stable base for power and continuous, fast lateral movements. Look for cross trainers with the following features:
Lateral solid support to help stabilize the foot

Cushioning to absorb shock,

A firm and low profile for stability

Light as possible for agility

Generous, flexible forefoot for natural foot flexion and to let your feet splay
If the weight room is your gym sanctuary, stability, grip, and power will be your top priorities to maximize lifts.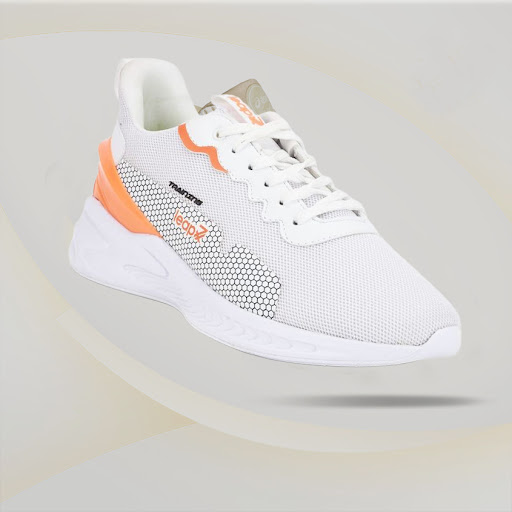 Others prefer a shoe that provides a strong and flat hold on the ground for a sturdy base and to prevent slipping and sliding. Some lifters prefer to go barefoot and allow the foot to provide natural stability. If you frequently perform lifts in the Olympic style, seek weightlifting gym shoes for men with the following characteristics:
Raised, high-density heels promote deeper squats and an upright posture for maximum power.

Strong lifts are possible because of the stiff, solid soles, which maximize your capacity to exert force into the ground.

Avoid shoes with padded soles that compress.

Exceptionally supportive uppers
Zero natural drop shoes with solid soles, bolstering uppers, and a roomy forefoot that allows the foot to splay for stability are one choice.
Shoes made specifically for lifting weights have less mobility and less shock absorption, so they can't be used for other gym activities. However, if clean jerks and snatches are your specialties, it might be wise to spend the money on a quality pair.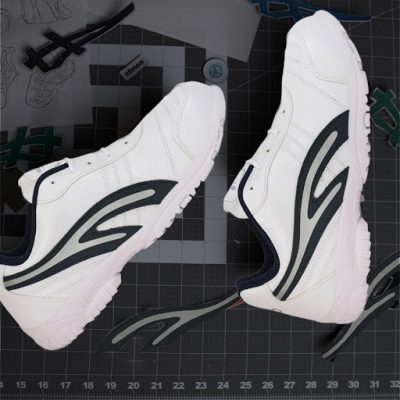 Gym shoes may appear to be just another pair of sneakers, but they are very precisely made for the goal of giving your feet the support they require for every run. In contrast to sneakers, running shoes are designed to support your feet, shield you from harm, and enable you to move around quickly. Finding the ideal pair of running shoes is the first step, whether you intend to work out more frequently or go jogging every morning.
Choosing the best running shoes for men may seem like a daunting endeavor, but with the help of our professional advice, you can master this accomplishment for your feet like a pro.
Both the mat and the device frequently have visitors with bare feet. Pilates socks are a terrific solution if you detest having cold feet or you're concerned about hygiene. These offer a rubberized grip to prevent slippage and an ergonomic shape that lets your feet flex freely.
From our stimulus collection, pick from various men's running shoes that are cozy, stylish, and reasonably priced. Discover the most up-to-date styles in the colors of your choice, and prepare for your next run utterly.