It is rightly said that "Health is Wealth", and to maintain good health running is very important, as it increases your metabolism and also helps you strengthen your muscles. When it comes to running, first choose the right pair of running shoes. Go for the pair that gives you the perfect fit after examining the feet and your running style. A wrong pair of shoes will give you ankle pain, heels pain and discomfort. At Liberty, we offer you high-quality running shoes that assure you good cushioning to ensure maximum comfort.
Embedded with advanced technology, mens running shoes from Liberty are a great fit for running on rough patches, difficult terrains and intense training sessions. If you are planning to buy running shoes for yourself, then this article is for you. We have curated a list of the best men's running shoes for you.
Force 10 Men's Sports Running Shoes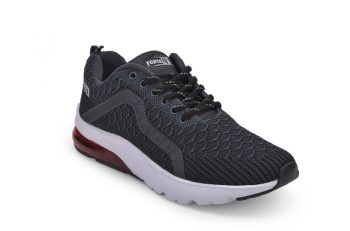 This lace-up pair of sports running shoes for men is a delight for a sporty look. In these grey-coloured running sports shoes, you don't have to worry about the sweat and odor as the shoes are breathable. The lightweight aspect is an added feature. The EVA sole gives a great grip in indoor situations. The non-leather upper makes the shoe more durable. A multi-directional gripping surface provides fictional support to your feet at every step.
Force 10 Men's Slip-On Running Sports Shoes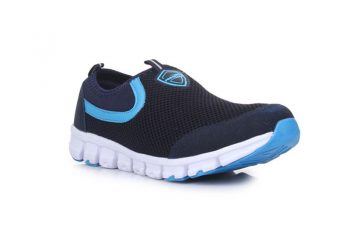 This pair of non-laced sports Shoes is an exemplary fitness mate for a fitness freak. It's a suitable pick for running, walking and jogging. It embodies advanced features that make sure that you can focus on your fitness regime without worrying about injuries or strains. Its breathable feature keeps your feet sweat and odor-free. It is spacious from the inside that makes sure that your feet move freely. Its outsole has been designed with a multi-directional gripping surface, which provides fictional support at every step.
Rebounce Men's Sports Running Shoes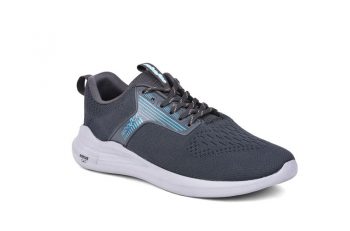 The grey shade of this lace-up sports shoe is a perfect blend of comfort and style. Embedded with advanced technology, the shoe has reinforced stitching running from the sides to the forefoot, which makes it more durable and lasts longer. It includes plenty of padding in the footbed, so you're less likely to get hurt during a high-intensity workout. Besides running you can wear them for everyday outdoor work.
Take your fitness to a new level with the comfortable, advanced and stylish running shoes from Liberty. Apart from running shoes, you can find a wide category of footwear online on Liberty.