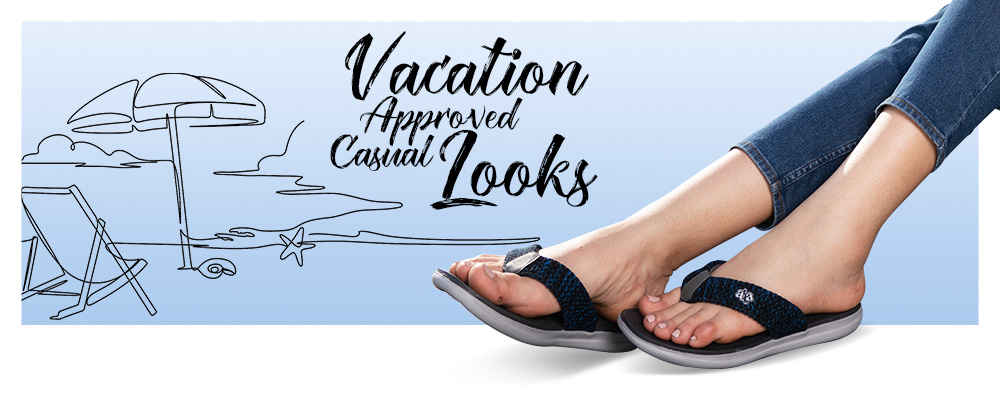 Slides are a must-have staple of casual summer footwear for women. They are comfortable, lightweight, and easy to wear. As we know, slides are usually paired while lounging at home, pool, or the beach. So, we have curated a few casual looks that you can try on your next vacation or casual outing. 
1. A Classic Laid-back Look:
A classic combination of denim shorts and a t-shirt pairs perfectly with solid women's slides. Choose a loose-fitting t-shirt and a pair of distressed denim shorts for a laid-back, casual look. Add a straw hat and sunglasses to complete the outfit.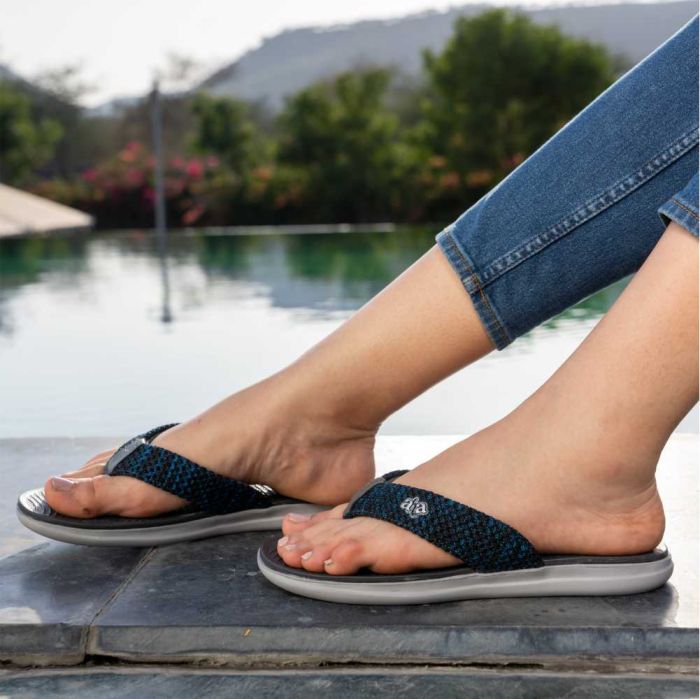 2. Get Flowy & Fun:
A pair of vibrant slides can be styled with a flowy maxi dress. Choose a dress with a lightweight fabric that will keep you cool in the summer heat. Accessorize with a long necklace and a crossbody bag to complete the look.
3. A Trendy Active Look:
A super-trendy look can be created by wearing slides with an activewear outfit. Pair your slides with a pair of leggings and a crop top. Add a denim jacket or a cotton shrug and a backpack to complete the look. This outfit is perfect to make a funky statement.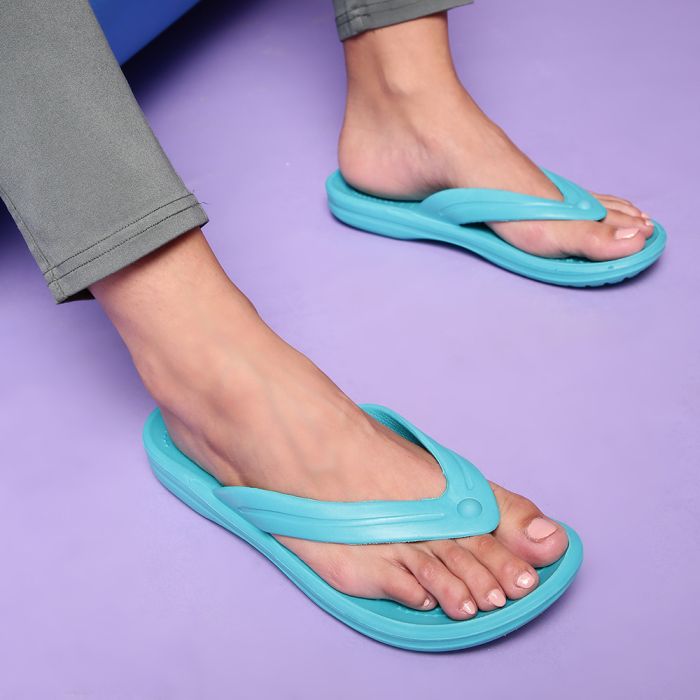 4. A Playful Date Look:
A jumpsuit is a playful and comfortable summer outfit that works perfectly well with slides. Choose a jumpsuit with a fun pattern or color. Add a crossbody bag and some simple jewelry to complete the look.
5. Make It Breezy:
Linen pants and a blouse are a sophisticated and comfortable summer outfit that can be dressed up or down with the right accessories. Pair your slides with linen pants and a flowy blouse. Add a statement necklace and a clutch to complete the look.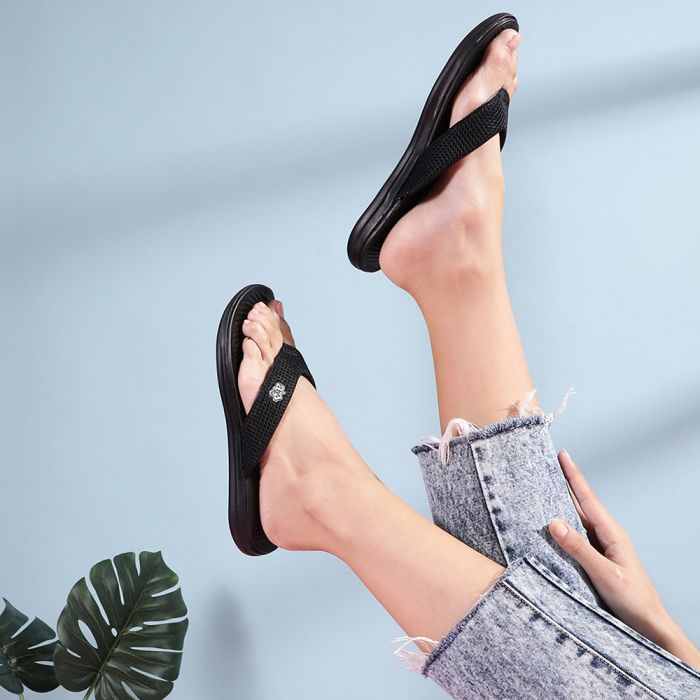 Experiment & create fun summery looks with slides for women. Whether you're going for a laid-back or a sophisticated look, slides can be a versatile addition to your summer wardrobe. Explore Liberty's wide range of slides for women and shop your favourites, right away!