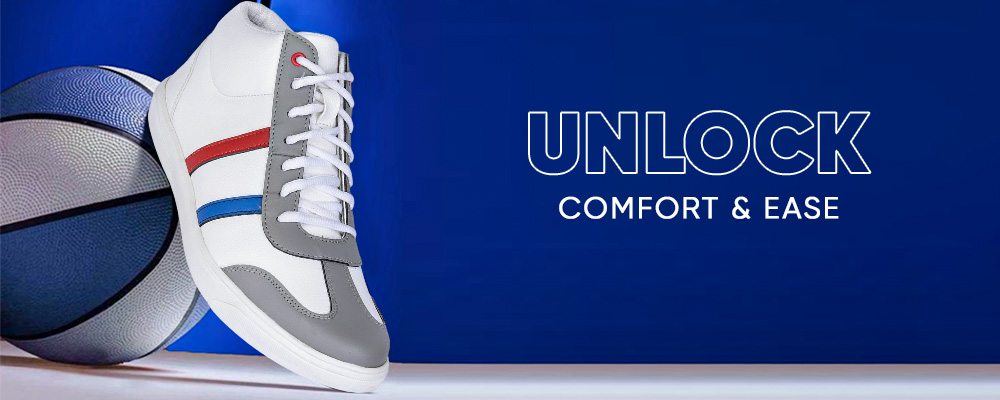 Sneakers for men are a must-have footwear. Everyone has varied interests and preferences when it comes to choosing daily attire and the best part is, casual sneakers for men go well with each attire. Today, one can shop this comfortable pair of footwear in every shade, however, no one can replace the charm of white sneakers. So, if you want to invest in one colour for sneakers, go ahead with white. 
Besides lending a stylish touch to your look, sneakers for men provide some amazing benefits that are listed below. 
How practical are sneakers for men?
Wow! so lightweight
Sneakers are extremely comfortable and lightweight as well. Usually, sneakers weigh between 4 and 9 pounds. Hence, this leads to a feeling of nothingness. Your feet feel lighter while performing basketball moves or running in the field. Planning to purchase? Shop from Liberty and the best part is, you can shop online.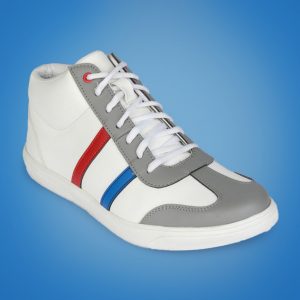 Fits you so well!
Be it your sneakers, running shoes or even sliders, you need to know your foot size. Running in the wrong kind of shoes can lead to blisters and foot pain from the heel pressing against the shoe.  Therefore, to enjoy and groove in comfort, pick the pair according to your feet size because when you invest in the right pair of sneakers, all you experience is ease and support. 
What is pronation! 
Your leg won't pronate if you choose a good pair of casual sneakers. Generally speaking, this relates to how far your feet advance towards you while running. Look for brands that are experts in creating quality footwear.
In case you are not sure about the foot size, it's better to visit the physical store personally and shop. One of the key benefits of purchasing sneakers from the store is that the staff can give you all the necessary information.
Versatile like anything! 
It's crucial to wear shoes with comfort and versatility. The greatest sneakers for walking, running, and park workouts are regarded to be casual shoes. Given the variety of sneakers available, it might be difficult for customers to decide on a certain pair of shoes. 
When making a decision, you should consider a few factors, such as the kind of work you typically did and the career you are most closely identified with. Your purchase decision may be influenced by all of these factors. 
5. Let your feet breathe
Sweating begins to accumulate under your shoes after performing extremely taxing exercises that result in discomfort. Sneakers for men provide an ample amount of breathability. This style of footwear allows air to flow into and out of the shoe.
Have you ever thought of the best colours for your sneakers?
Sneakers for men are available in various colours such as blue, red, orange, and even multicoloured. However, if you are looking for the safest option or sneakers that can go with every attire, always opt for white and black. 
But, if you want to look cool and stand out in the crowd, go with multicoloured sneakers or solid colours such as orange, red or blue. Besides wearing comfortable shoes, you need to work on your dress sense as well. For instance, if you are keeping your outfit simple, like a white tee and blue jeans, go with multicoloured sneakers and vice-versa.
Where to shop?
If you are shop quality enriched sneakers for men, shop from Liberty. You can visit their store or can even shop online. As a brand, we offer various styles of footwear such as formal shoes, sports shoes etc. Liberty offers a wide range of footwear styles for women and kids as well.