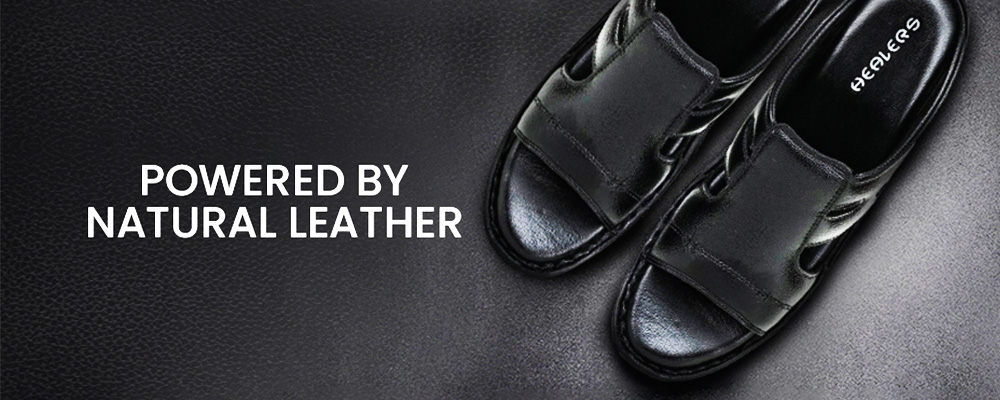 As the weather heats up, it's time to start thinking about your summer wardrobe. One must-have item for the warmer months is a pair of men's leather slippers. 
Leather slippers are a great option for summertime because they provide superior comfort, durability, as well as, style. Whether you're looking for something to wear to the beach or around the house, men's leather slippers are an excellent choice for men who want to look and feel their best this hot season. 
Keep reading to find out why you should slip into a pair of men's leather slippers this summer!
"Steppin' out in comfort with men's leather slippers 
When it comes to comfort, men's leather slippers are hard to beat. Leather is a naturally smooth material that moulds to the shape of your foot, providing superior support, as well as, cushioning.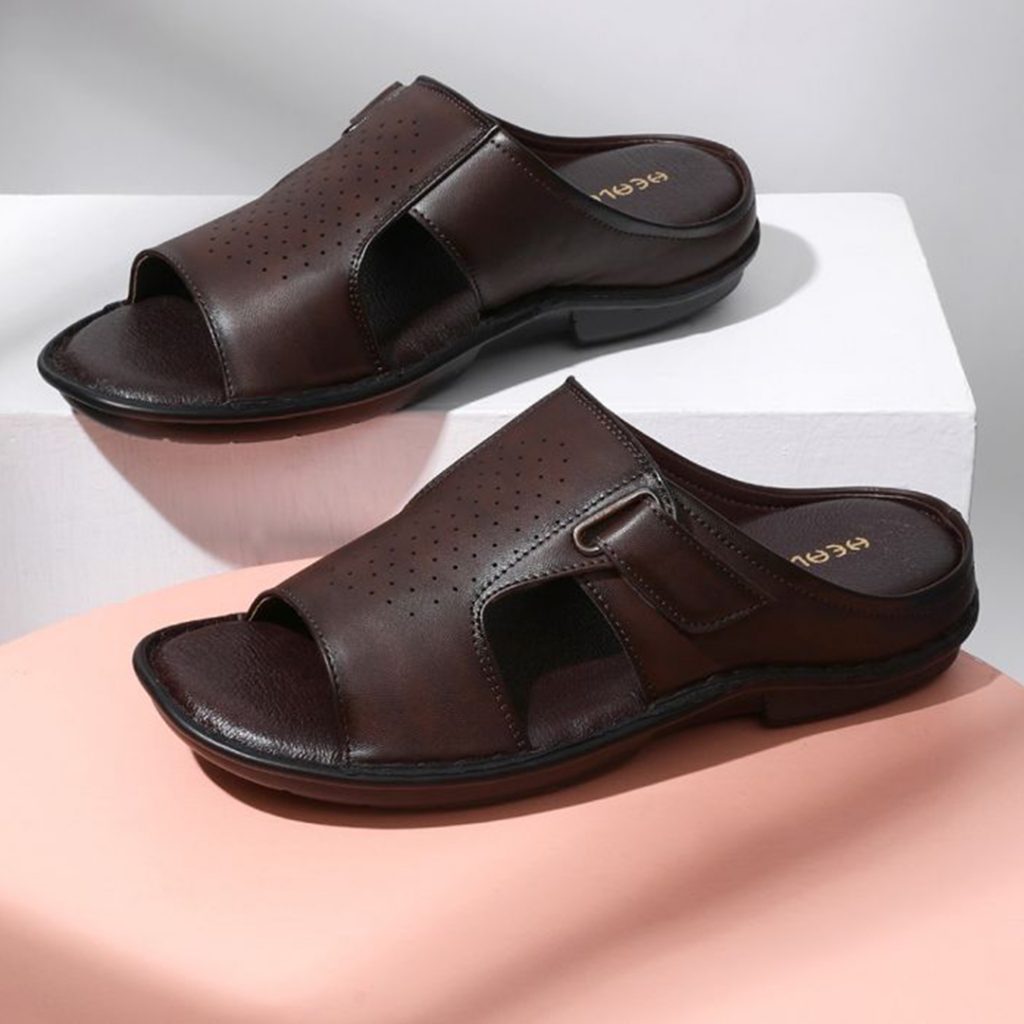 This means that even after hours of wear, your feet will stay comfortable and you won't have to worry about any chafing or soreness. Plus, with the help of a cushioned sole, you'll get a little extra bounce in your step. If you're looking for a pair of leather slippers that keeps your feet at ease, leather slippers are what you need!
2."Steppin' out in style with men's leather slippers 
When it comes to fashion and style, leather slippers are an excellent choice for the hot season. Leather is always a timeless classic and these slippers come in a variety of colors, patterns, and designs so you can easily find the perfect pair that matches your style.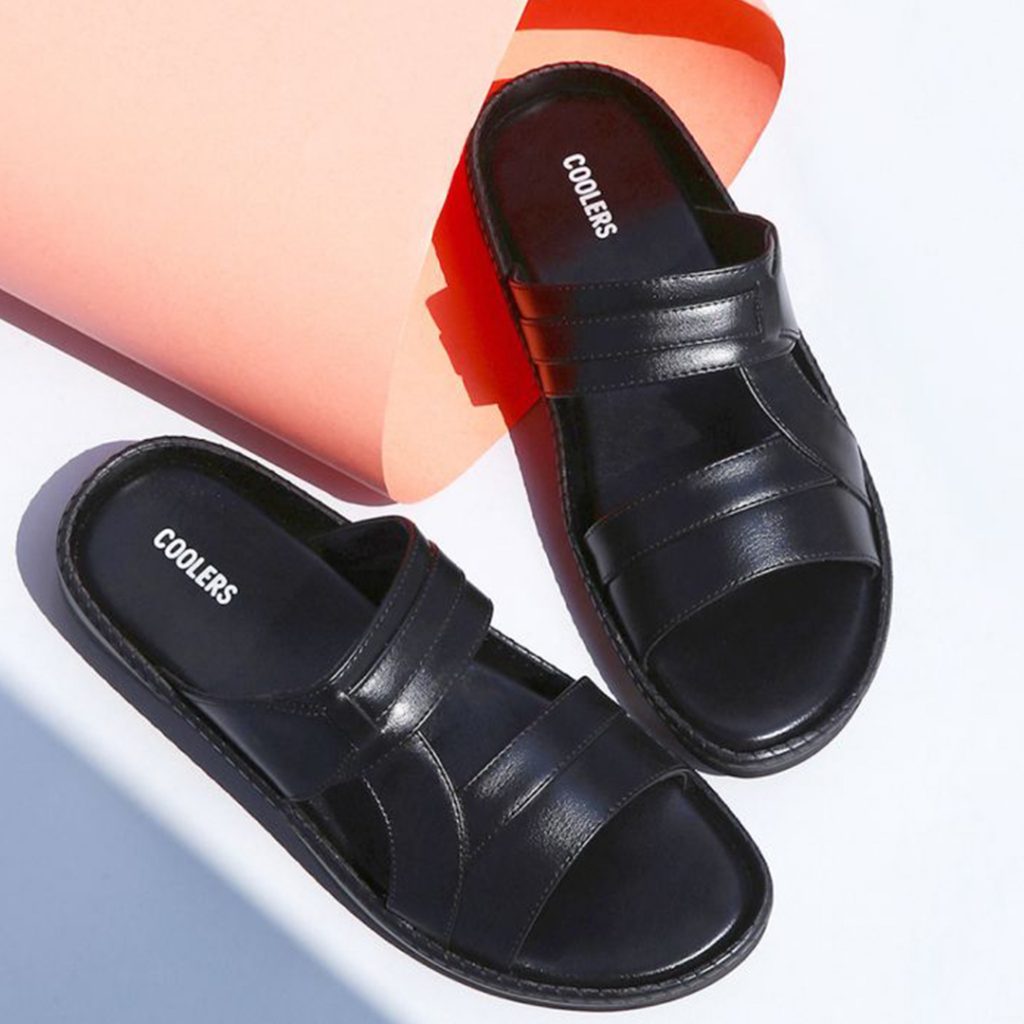 Since these are versatile and stylish, one can pair them with every outfit without thinking twice. Whether you are going out to dinner with friends, lounging around the house, or running errands, leather slippers for men will lend a contemporary look. 
Plus, they are easy to slip on and off so you don't have to worry about tying any laces or buckles.
3."Steppin' out in durable men's leather slippers 
When it's about footwear, durability matters the most. And, men's leather slippers are built to last and are a perfect footwear choice for all your summer adventures.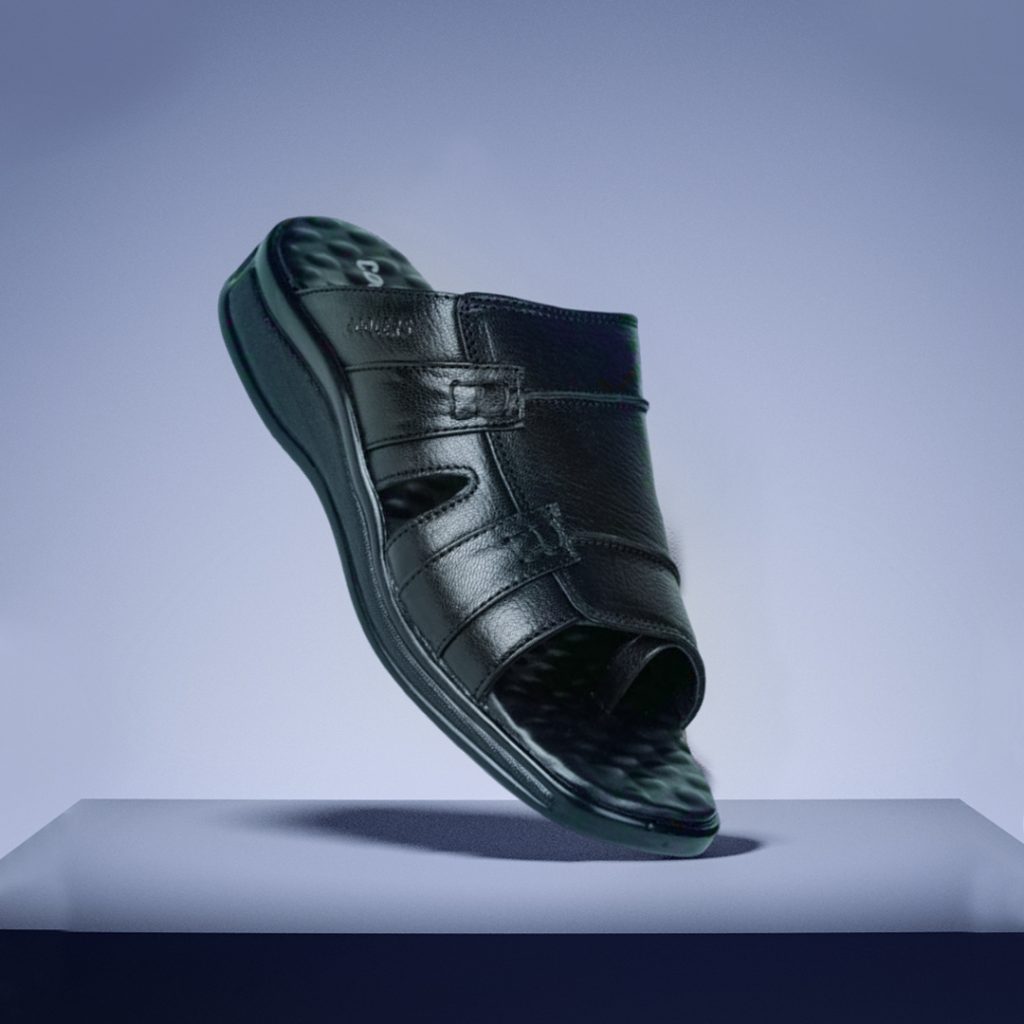 Leather is naturally durable and resilient, making it the ideal material for summer footwear. Furthermore, it can handle moisture, dirt, and other elements that may otherwise damage your shoes. Moreover, leather also won't become brittle over time, so your leather slippers will stay comfortable even after many wears. 
Whether you're hitting the beach, exploring the city, or taking a long walk in the park, you can trust your leather slippers.
So, go ahead and purchase one for yourself. Purchasing footwear from a physical store isn't that hard. However, shopping for leather slippers online keep an eye on the size you are picking.
For a great fit and all-day ease, double-check the size before adding your product to the cart. Sometimes we opt for a pair of slippers that are the same size as our typical shoe size, but we must first try them on to make sure the feet have adequate room. Since "trying and purchasing" isn't an option in the case of online shopping. Therefore, we advise you to measure your feet properly.  
How to take care of men's leather slippers?
Men's leather slippers are a great investment because they are durable and can last for a long time with proper care. Here, are some tips for taking care of your leather slippers:
Protect them from water and moisture: 
Men's leather slippers should be kept dry to prevent damage. Avoid wearing them outside on wet or rainy days, and if they do get wet, allow them to air dry naturally away from direct heat sources.
Use a soft-bristled brush or cloth to remove any dirt or debris from the surface of the slippers. For stubborn stains, use a damp cloth or sponge with a mild soap solution.
Leather slippers can dry out and crack over time, so it's important to keep them moisturized. Use a leather conditioner or oil to keep the leather supple and prevent cracking.
When not in use, store your men's leather slippers in a cool, dry place away from direct sunlight. You can use a shoe tree or stuff the toes with tissue paper to help them maintain their shape.
Polish them occasionally:
 To give your leather slippers a shine, use a leather polish or cream. Apply it evenly using a soft cloth and then buff it with a brush to achieve a polished finish.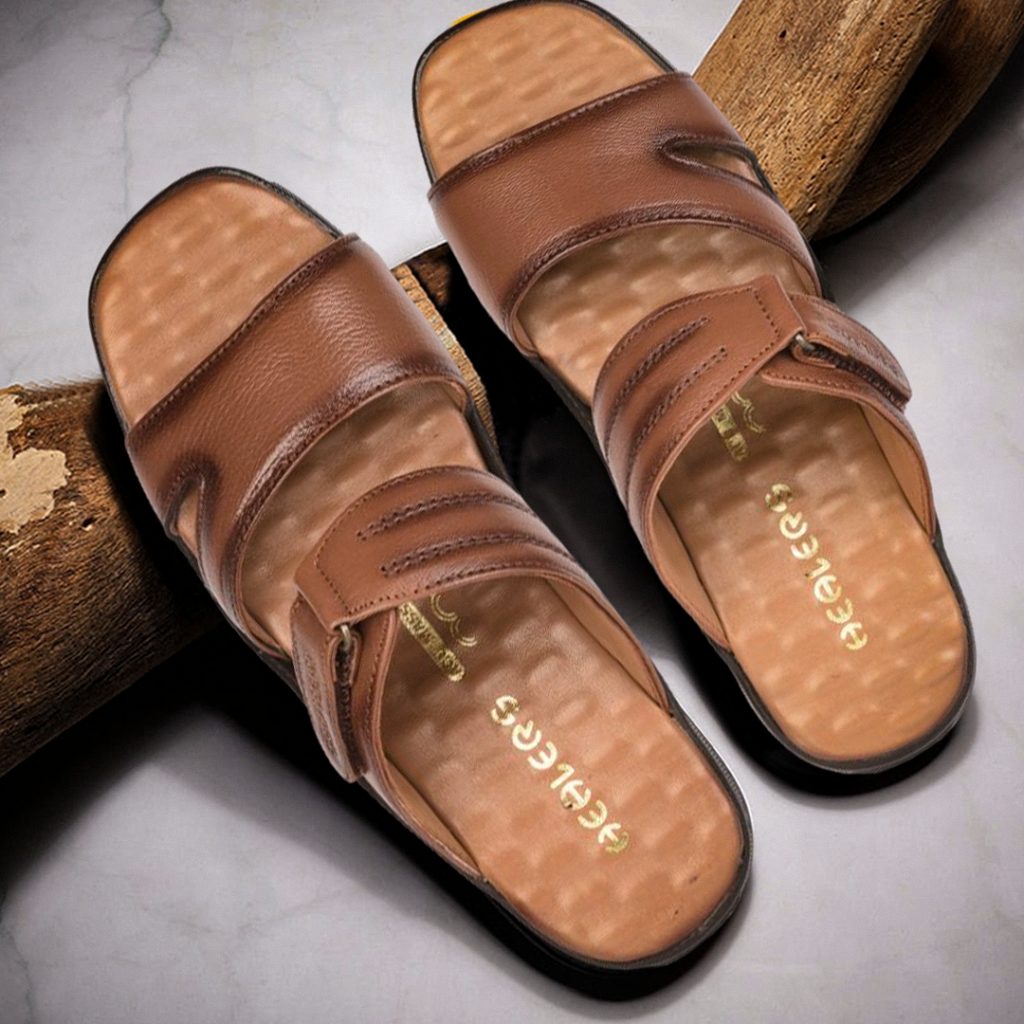 By following these simple tips, you can keep your slippers looking and feeling great for years to come.