"The tragedy of life doesn't lie in not reaching your goal. The tragedy lies in having no goal to reach." – Benjamin Mays. This quote might primarily resonate to fitness freaks only but it actually works for everyone! As we all know that these days footwear has become an integral part of men's closet. It's a true good saying that shoes not only add to one's overall personality but also contribute towards a healthy and active lifestyle. Ask any fitness freak and he or she will let you know that owning the right pair of sports shoes is as important as the workout one does. Owning the best sports shoes for men goes a long way in ensuring that one's morning jogs and evening workouts are as effective and efficient as they can be.
The feeling when the whole body perspires with sweat after a good run is actually a sign of a good pair of shoes, which is essential for all your workout and non-workout activities. After all, who would want a twisted or a sprained ankle?
When it comes to sports shoes for men, give your feet all the pampering. For every kind of sport, there has to be a perfect pair of sports shoes. Many of us already know this, but do we adhere to it is the question. It's always better to not leave any chance of compromise when it comes to the online or offline shoe purchase.
We at Liberty shoes provide you with all that at one single platform. From comfort to running, we have got you covered. A nice collection of most wanted and popular sports shoes are what we provide you. Many people don't really understand the difference that even a sole to the shoe can make. Which is why it is essential for them to buy sports shoes accordingly.
There are some key benefits that one derives from sports shoes such as Midsole Cushioning and arch support, prevention from injuries to feet, ankles, knees etc. And the fact that it relieves your body from pressure pains and maintains the blood flow. So, how to choose the right pair is the question now!
1.Rapid Wears:
As the name suggests, these footwears are called rapid wears because they are easy and quick to wear. Going out somewhere or rushing out somewhere, these are the sports shoes to go for. It is especially for all the hustlers and a good deal for the people above 35 years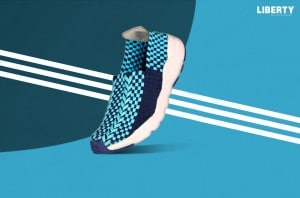 Shop now: https://www.libertyshoesonline.com/5943006152-force-10-men-s-blue-sports-lacing-rapid 6.html
2. Non-Lacing:
The shoes without lace or commonly called as laceless or strap shoes are a winner for those who run a lot or do heavy workout sessions. The reason behind it is that it's without lace and so the falling down or sudden opening of the lace is lesser. These shoes have good sole underneath them which provides pump and lightweight bounce with cushioning so that while working out your feet doesn't hurt much and the circulation of blood is easier.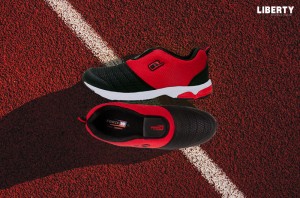 Click here to shop: https://www.libertyshoesonline.com/force-10-men-s-red-sports-non-lacing-creta.html
3. Lacing or Casuals:
These types of shoes are a win-win for men who do workout and also for those who like to keep the workout till jogging. The shoes in this category are actually very versatile and made with a semi-hard sole so as to keep the walking or jogging smooth. It is a staple that is wearable from day to night and from formal to casuals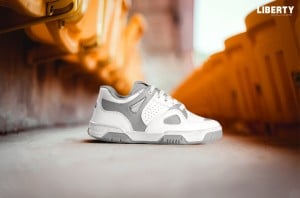 Shop the shoes here: https://www.libertyshoesonline.com/7185003102-force-10-men-s-grey-sports-lacing-duplay-new.html
Liberty provides you with the best of everything and perfect sports shoes for men online. These few go-to pairs are just on everyone's list!
Explore the entire collection here: https://www.libertyshoesonline.com/men/category/sports.html