You've got your business suits in place. You've invested in plush trousers, crisp white linen shirts and a perfect tie. So, why is decking-up for work still a bummer every morning? While your outfit has its own weight, but when you set out to maintain a dress code at work, your shoes make all the difference. Without a pair of work-apt shoes, that are both formal and indulging, your look remains incomplete. Hence, the thumb rule says to carefully pick your best formal shoes which are suitable for corporate world. Thankfully, there are several timeless styles which are the front runners you can always wear with your formals.
Women formal footwear or formal shoes for men online are an essential requirement for your daily day. But who said you cannot have a perfect list of what kind of best formal wear footwear you need? There are some standard staples in both men and women footwear that always remain a fit for any formal outfit.
We at Liberty present to you some of the best formal footwear for men and women that will never ruin your business suits or dresses. Follow these staples and we promise everything on your outfit list will hit a checkmark.
1. The footwear that is formal, stylish and decent. This can include high heels, flats, ballerinas, loafers, onwards etc.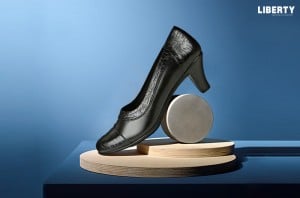 Shop it here: https://www.libertyshoesonline.com/5002086100-senorita-women-s-black-formal-ballerina-lok-109.html
2. If you are a person who always wants to give their feet the best comfort while juggling the chores of work, open footwear always takes care of your feet. Footwear which has straps or covers most of your feet is bliss to comfort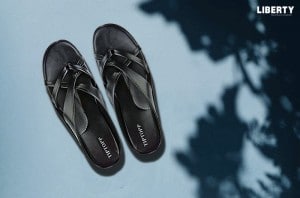 3. Are you a person who loves heels but cannot always wear them for long hours? Worry not, we have just the right thing for you! A pair of block heels heal everything. Comfortable and versatile are the other names for this heel. The best formal women footwear indeed!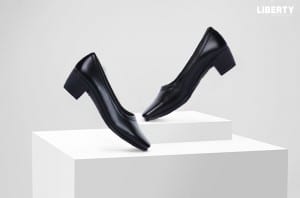 4. Who said men cannot wear heels? Men who really like to add height and flawless look to their formals, you have just the right fit of formal heels here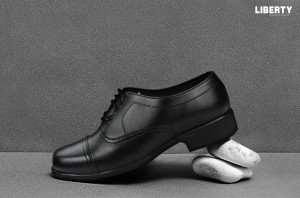 5. If you are a person who takes the Friday formal yet semi-formal look seriously, but not to worry. We have just the right kind for you. Wearing a pair of closed sandal-shoes is a perfect fit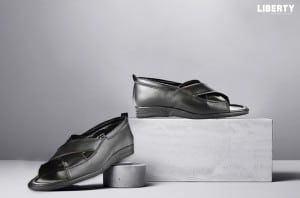 There you all go; these are some standard footwear that goes with all your business suits and dresses. Next time in a dilemma just remember these! Explore the entire collection at Liberty Shoes.