"I like a woman who has a vocabulary larger than shoes and handbags. But a nice pair of legs to go in the shoes is always good, too"- Kirk Acevedo. Every woman owns at least one pair of formal footwear that they call formal or office wear. A pair that is good-looking, clean, and sharp. But do they own a good pair of office wear which is meant for different styles they carry? Sadly, not many of us think it's that important.
The first thing that people notice is actually how you look, but the image can be changed instantly by looking at your shoes. You heard that absolutely right! Many studies, articles, and blogs have actually stated and proven, how the image of a person in the work environment changes with the type of footwear worn.
Women's formal footwear is actually a very tricky genre. While it's not necessary to always wear heels, it's also not necessary to always wear flats. There are a lot of options for every type of person. Some women don't really prefer heels and some prefer just that. A lot of them feel comfortable in flats while many of them don't. Does that mean we just have two options called ballerina flats and high heels for the women's formal shoe? No, not at all.
We generally, don't realize that the casual shoes that we buy can be converted into formals also; there are many categories just like this one that can be converted into formal wear. What most women don't realize is that formal wear is not just heels and flats; there are always the grey areas that are middle ground.
We could never have too many shoes. There are limitless types of shoes for women. The right pair of shoes can make all the difference when it comes to completing a look. To make your shopping experience more seamless,
we narrowed it down to some focal points, which features you must look for in the shoe styles that every woman should know.
1. Keep in mind that the quality of your footwear is very important in making the outlook stylish and decent. This can include high heels, flats, ballerinas, loafers, oxfords etc.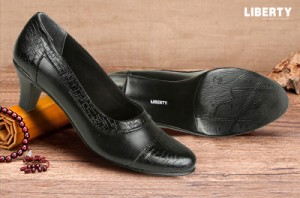 2. If you are someone who has a work culture of wearing peep-toe or open front footwear, always look for a pair which has straps or covers most of your feet. This trick actually helps you to keep you look professional but adds a new staple to your wardrobe. Women's formal footwear like these actually helps in representing the ethics & value you all hold for the office space.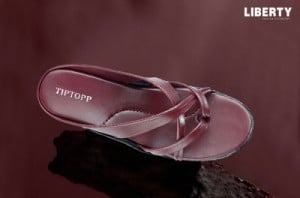 3. A medium ground as we said are always the block heels. It is an invention to cure the needs of both the sides. The women who wear heels and women who don't. These block heels help you provide base, comfort and heels all at one go.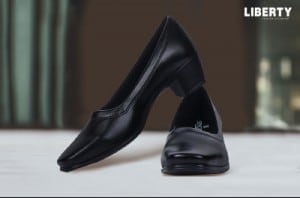 Explore the entire range at Liberty Shoes. Stay safe and enjoy your formal wear footwear like never before.