2021 has finally arrived! This would have been the most awaited year of all the time. As the New Year arrives, a lot has changed in the fashion industry, particularly in the footwear world. One needs to be updated with all the trends to make a mark at any social gathering. Make everyone's heads turn with Liberty's latest and trendy ladies sandal online.
Shoes in today's world of fashion have to be more flexible than ever. If you sit home all the time, it's possible that you can wear the same style of shoes everyday. But if you're planning to go out especially at some festive or social occasion, your shoe game needs to be strong and apt.
Kick-off 2021 with Liberty's amazing ladies sandals online. For the coming year, we've compiled a list of must-have women footwear. Exude classic elegance & unleash our favorite choices for footwear for the trendsetter in you. With fresh resolutions, new beginnings & a new you, here are some picks for the year 2021.
Make heads turn this year with this trendy footwear. What one wants to carry on in the new year is a pair of trendy black Sole Plus Sandals. This pair comes with supporting backstraps, while other content from the Polyurethane inner material & Rexine offers a secure fit & trendy appeal.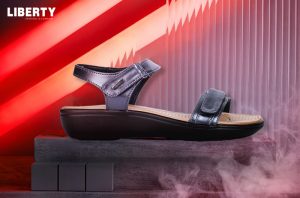 With this trendy silver pick from Liberty, wear this lively look everywhere you go in 2021. This footwear provides you ideal support & traction to go about your day in style. This pair ticks all the right boxes. This chique pair of footwear is suitable for long-term use and can be worn on every occasion.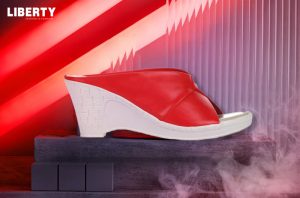 With this pair of colorful flip-flops from Senorita, refine your footwear range this new year. This pair guarantees maximum longevity with a supportive sole & quality. Take trendy strides for this friendly pair in 2021. This is your must have footwear in the wardrobe.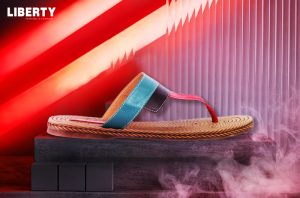 This new year, take every step of sophistication with Liberty's ladies sandal online. Go about your day in style, this elegant sandal is definitely a great pair. So, did you like what you just read? Shop now from Liberty's vibrant and trendy range of footwear for both men and women. Visit our website and add these amazing footwear in your closet now!
Relevant Read: 
Must-have Shoes For Women This Autumn
New Arrivals – The Monsoon Edit At Liberty
Checkout new women shoes collection: casual shoes, formal shoes, sports shoes, ballerina, running shoes, slippers, sandals online