Premium footwear for women is something we have been dealing since ages now. Giving a good quality leathered or non-leathered shoes to our customers and simultaneously taking care of the comfort level for our customers is our top most priority and the vision of our brand. The sole in our footwear is of such a material that it would allow ease for you to walk around, for hours. Focusing on the design and comfort preference for you we have come up with online branded shoes which will give you a premium look.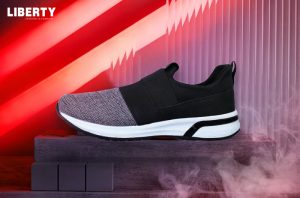 These strappy black shoes by Liberty is apt for any event formal or informal. The design is so minimalistic yet so premium. Just switch from your offices and head on to travel. It has a soft white sole which will help you wear it at any event providing the comfort level you need. The best part about these online branded shoes are that they are so versatile that you can wear them from day to night as it will compliment both of your outfits be it a day one or a night one.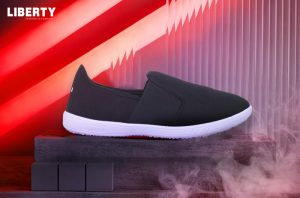 These whole black shoes for men are a perfect pick. The cushioned sole and light weight makes this one to wear so comfortable that you can rock your entire day in this one without even realizing you are something on your feet. Its provides the correct amount of ease needed. And that's the best part for any footwear right? It would act as an perfect accessory to your outfit as it comfortable, stylish and trendy. Also, no one can ever go wrong with a perfect pair of online branded shoes whole black shoes.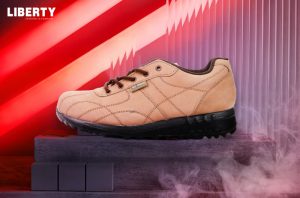 These beige online branded shoes for men from Liberty are a perfect blend of simplicity, elegance and style. It has a fashion statement of its own. It represents boldness, power and strength in its own unique manner. The design has a touch of uniqueness. The color beige itself is so versatile that it adjusts itself with every outfit dark or light, night or day, formal or informal.
You can now shop these online branded shoes at our website. We will be more than happy to have us delivering at your doorstep and easing the whole shopping process at Liberty.