https://www.libertyshoesonline.com/sneakers.htmlPlanning to make a New Year's resolution to be more active and athletic in 2021? Or have you all of a sudden decided to start running? If you haven't already, it's not too late. If you plan to start running, and want to prevent accidents/injuries, you need to have the correct pair of running shoes. In this blog all, your whys will be answered with Liberty's best running shoe for women.
It is important to be comfortable when running, whether on the track, on a trail or on a treadmill. Few women prefer men's running shoes. But women have different weights, gait styles, and foot form, and smaller heels, and wearing men's shoes can cause heel slippage. Thus, running shoes for women are preferred if you do not want to cause any injuries.
Here are some of the qualities you should know before picking running shoes; robust but light, longevity, nice fit with space for expansion on the toes, half the size of your other sizes of sneakers and of course cushioning. Are you already getting confused which shoe to buy or not? Fret not, this blog will give you all the required insights so that you make an informed decision of purchase
Below are some of the top picks of our vast running shoes for women collection:
This shoe is made to run in the great outdoors for athletes who love to run. Where you like it most with an extra layer of cushioning underfoot, the shoe provides shock absorption. It even shapes the shape of your feet, making every run more comfortable than the last one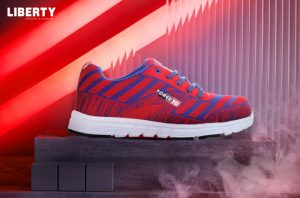 For neutral, successful runners who don't want a super soft shoe, this shoe is a perfect choice. It has a just-right spring and is light enough to be a race shoe for longer distances or even a marathon. The cushioning is comfortable and supportive, and the shoe is lightweight and flexible, giving your run a natural feel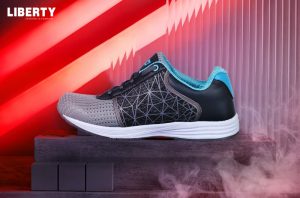 If you are one of those people who wants running shoes just for a daily casual stroll, then this pair of shoes should be your first pick. Since it is no lace, you can easily slip them on without any hassle or urgency. It is ultra comfortable and prevents you from any toes injuries or accidents while you are on the run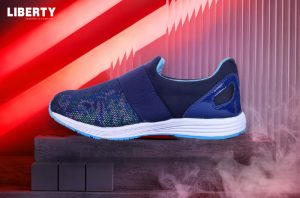 Now that you have the right running shoes to choose from, let's not keep them for accumulating dust from the back of the wardrobe. Let them out, touch the treadmill or the pavement. The resolutions of the new year are to be met. Check our entire collection at our website now!
Relevant Read: 
Must-have Shoes For Women This Autumn
New Arrivals – The Monsoon Edit At Liberty
Checkout new women shoes collection: casual shoes, formal shoes, sports shoes, ballerina, running shoes, slippers, sandals online