When we think of men's sports shoes, an ocean of categories and styles comes along with its gigantic waves and washes us ashore all confused. With a plethora of brands and styles coming in the market every now and then, we, the customers, are left with plenty of options and very little time. Choosing men's shoes online has never been an easy task, it never will be.
But then a question comes to our mind, where to go and what to buy! Left with so many choices and yet nothing at all. In these struggling times you would definitely not think of going out in the stores and trying out the options for yourself, and sitting at home is doing you nothing good anyway. In the times of fast fashion trends keep on coming almost every other day and with that it brings the fear and anxiety of staying up to date with the existing trends. Now addressing the bigger picture, How to keep up with all the troubles?
We'll give you a one word answer: Liberty. Your one stop shop for all your footwear needs, and the only destination to give you the best of the latest trends and style and that too without burning a hole in your pocket. Your sports shoes' needs would never stay unfulfilled anymore. To ease that out for you even more, we have curated a list of one of our best category Force 10, have a look at that and see how we take your experience of shopping men's shoes online to the next level.
1. Sports and style:
One thing/aspect that most of the men's sports shoes miss out is the style statement. While they fulfill sports' aspect, style is missing from most of them. To bridge the gap between these two areas, Liberty shoes have crafted this pair. Not only would this give you the right comfort to excel in your game, but also help you in taking your style statement a notch higher.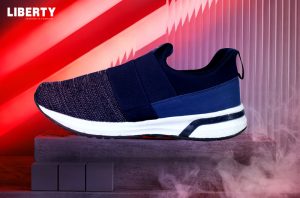 2. Walk in style:
While you can find running shoes almost everywhere, walking shoes are harder to find. And to top that a good pair that gives you both comfort and ease are the hardest. This is where we come to your aid and bring you the best walking shoes you can find online. Don't believe us? Try them out for yourself.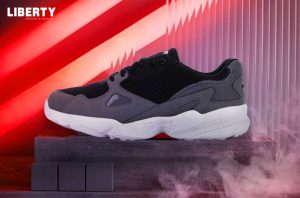 3. Your workout essentials:
Last but not the least, you need the best grip and stretch with your workout wear, and that includes your footwear too. These Force10 pairs from Liberty are the best choice for you. When it comes to men's sports shoes online for indoors as well as outdoors. Tie them up and forget inconsistencies forever.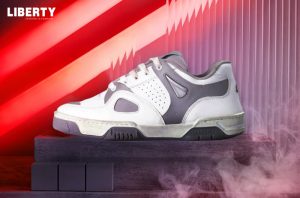 We hope that if you're still here then we must've resolved all your sports shoes' queries. So forget anxieties and confusions forever and buy your favorite Force 10 from the website right away!