Fashion trends are changing with each passing day. With the changing trends one must change too. New categories are being launched almost everyday. In this age of fast fashion it becomes difficult to hold onto one style that matches your personality. Your footwear is one such essential element of your entire style and more or less. You tend to ignore this important aspect. Buying men's casual shoes online seems like a tedious task and thus you miss upgrading your footwear with the emerging trends.
Now you find yourself stuck at the crossroads on what to choose and what not, which style is trending in the market and which is not. Liberty shoes come to your rescue to save you from all the trouble of buying casual shoes online. Not only we bring you the latest trends and styles but also the premium comfort and feel that you require for your feet.
Solving your problems right away, we have curated a list of 3 best casual and trendy shoes for men that you must add to your collection immediately.
Who has time for tying up shoelaces right? We've got you covered in that segment entirely. Nothing beats the accessibility and ease of good slip on shoes. And when it comes to slip ons, nothing better than loafers can give you that edgy look. These loafers from Liberty are top notch in the segment and would be the right choice for you if you're looking to buy casual shoes online.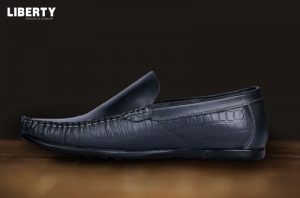 High ankle sneakers

The days of low ankle shoes are gone. Even low ankle socks are a thing of the past. The world has made the transition to high ankle shoes and so should you. With one and only motive to uplift your style, these high ankle shoes from Liberty are the right partners for the winters. Pair them up with a good denim and you're good to go.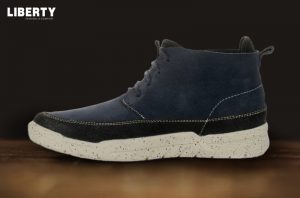 Denim canvas

Many trends come and go, but one style that has tested the sands of time is the evergreen, blue denim canvas shoes. Not only they're everlasting, but on the brighter side go with literally any outfit you wear. To top that, low maintenance, what else do you need in your shoe right?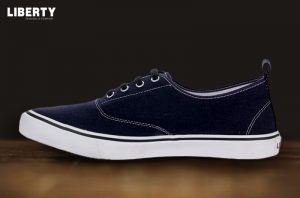 So, what are you waiting for? What else proof do you need that Liberty brings you the best casual shoes for men? This is your time and moment. Shop these amazing pairs from the website and enjoy the comfy winters.