You need a certain level of daily exercise to maintain a balanced and healthy lifestyle. Out of many exercises out there, one of the finest exercises is running and fast walking. Well, there are marathon runners who take running one notch higher, running miles without tiring themselves. But, in order for any kind of workout or fast walking, your sports shoes should be your priority. More than men, women should be more cautious about the kind of sports shoes they are wearing for an everyday run or walk. That's why Liberty brings to you the best and wide range of sports shoe online for women.
So that you have multiple and quality options to pick from. Purchasing the right pair of sports shoe online can be tricky, therefore, here are some suggestions that can help you out:
A. A lot depends on the shape of your feet. If you have flat feet, you should go for highly supportive shoes. If you have arched feet, you should go for cushioned shoes. And if you have neutral feet, then most shoes can suit you.
B. Your stride; the way you run is also an important determinant.
C. Choosing to run in minimalist shoes. It's intended to imitate the feeling of barefoot running. This is expected to be very helpful for your development as it helps to build a proper running gait with stamina and power. But, it is not everyone's cup of tea.
Keeping all these things in mind, Liberty has developed a variety of sports shoes online to choose from. Here' a look at our top 4 picks:
This is for those with soles that are flat or neutral. With lightweight slip-on boots, they will train. On the inside, they are made of lightweight cloth and give a relaxed running experience.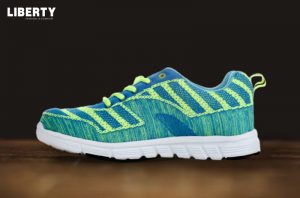 Who doesn't like a pop of colour in their outfit? This pair of shoe definitely serves that purpose. To prevent rapid wear and tear, you need your daily shoes to be durable. It is for training on a regular basis.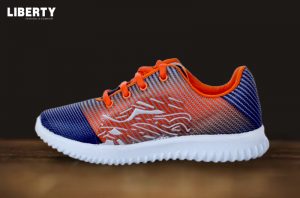 For everyone who needs a thick-soled shoe for their run, this is your pick! Comfort and stability are provided by the soles. They allow you to keep your stride with a firm grip, helping you to at least sprint.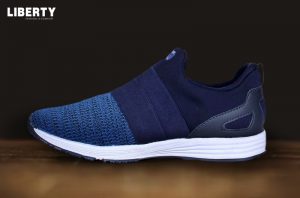 Not everyone is a fan of just fast walking, right? If you want to run a marathon, focus on weight, flexibility, and warmth for your marathon races. These shoes do not weigh the feet down, nor have adequate surface space for stabilization at the same time.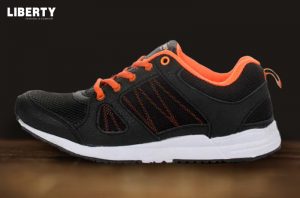 So, what are you waiting for? What else proof do you need that Liberty makes the best sports shoes online for women? This is your time and moment. Shop these amazing pairs of sports shoes online now, never stop running!
Relevant Read: 
Must-have Shoes For Women This Autumn
New Arrivals – The Monsoon Edit At Liberty
Checkout new women shoes collection: casual shoes, formal shoes, sports shoes, ballerina, running shoes, slippers, sandals online