Marilyn Monroe once said that diamonds are a girl's best friend. But she also quoted this famous line that made wonders in the shoe industry; "Give the right shoes to a girl, and she too can conquer the world." Okay, we're pretty sure shoes could be a woman's best friend, too, right? For women, there's a vast range of shoe types of casual shoes for women, each with its own identity and history. From being attractive and glamorous to being practical, female footwear types are well recognized. Often, the wide variety of women's shoe styles can leave us a little confused as to what is what, and when those types of women's shoes should be worn.
With Liberty's wide range of casual shoes for women, you can never miss any recent trend and will always slay your Outfit of the day (OOTD). It might be tempting to stack your wardrobe with all those sparkling high heels, but when it comes to comfort, casual shoes are your go-to shoes.
Here are some of Liberty's casual shoes for women styles that will make your wardrobe diverse and friendly at all times. Collect all these variants of the shoe, and you'll definitely be more delighted with how much time you save from procrastination or regret.
You need to love your feet more, as much as you love your favorite heels. Just to look nice, don't be too hard on feet, where you need to sacrifice your comfort. It's always good to let your feet recover from the soaring heights for a moment. And if you have chosen to give up today's shoes, look for an adorable pair of ballet flats. Ballet flats are charmingly easy to walk around, and for this wardrobe, there are definitely plenty of options that are crucial.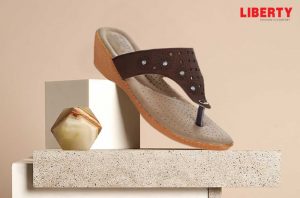 Are you tired of ultra-feminine footwear? Well, have a break for your feet, and go for some basic sneakers. One of the well-loved weekend shoes is still going to be sneakers. You may only pair it with your denim, but you still will exude a charmingly chic ensemble, one thing's for sure. It's time to let go of those daring high heels with some sporty sneakers and liven up your mood.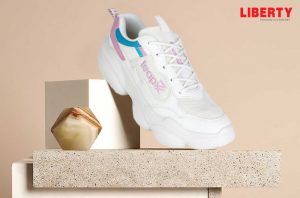 Slippers are the best footwear for you, especially if you're a lazy fashionista. Well, during those moments when you need no track of time or just wander without guidance, on such days you definitely need a pair of slippers. This footwear is radiating with so much versatility and casualness.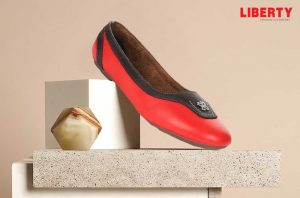 Don't just focus on traditional and stylish footwear. You need to have something that can help you go through a casual event or a dull day. With some statement pairs, maintain your captivating look. So women, what are you waiting for? Buy them and more amazing casual shoes for women from Liberty now!