Winter runners are a rare breed; they are acclimated to the face-numbing cold winds and are not lazy to get out of their beds early in the morning. However, one mustn't stop their sports regime during winters. Sport shoes make a major role in everyone's life, they are a staple in your wardrobe, whether you play a sport or not. And during winters, it is as important to switch from summer easy, sweat-free shoes to snug and warm shoes, as you switch from summer to winter clothes. So, here's a gamut of sports shoes for men online and sports shoes for women that will meet multiple definitions of "winter" –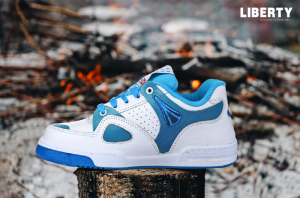 Invest in the right shoes and all your worries will go away. The icy blue and white sports shoes are a perfect option if you want to look nothing less than a trendsetter. They will add brightness to your gloomy winter outfit and revitalize the sporty spirit in you. Use these pair of shoes for running, suitable for plain & rough terrains. The aggressive outsole enables the runners to have optimum traction even on slippery gravel and rock surfaces. So, what are you waiting for? Grab a pair now.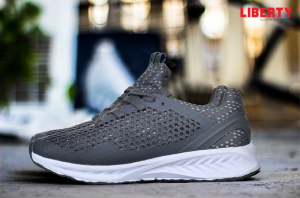 The middle-top shoes are as good as high-tops and there's absolutely no doubt that they will protect you from the cold, yet the shoes will give immense comfort and relaxation. The breathable knitted upper will give your feet breathing space that it requires while maintaining the weatherproofing. Plus, a thick layer on the sole is bound to give you the cushioned ride you'd expect from your sports shoes.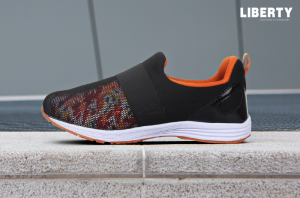 Ladies, drop your boring plain black shoes this winter because we have got a better deal for you. Go for a funky pair from Force 10 collection, the orange black shoes are the best option to add a pop of color, along with floral print underneath the net shield, to break the monotony in your winter sports gear. Non-lace shoes are a perfect choice for people who are not comfortable with tightly-gripped lace shoes.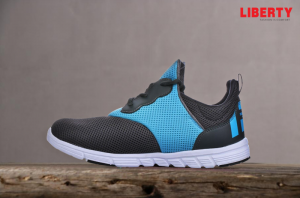 Force 10 sports shoes are engineered to tackle the toughest trails and roads in the winter season. The blue sports shoes with a mesh layer on top give comfort like no other pair of shoes. Get ready to run and tackle all the challenges as they are sturdy enough, yet casual to complement all your casual outfits as well.
Shop Force10 for men (https://www.libertyshoesonline.com/men/brands/force-10.html) and women (https://www.libertyshoesonline.com/women/brands/force-10.html)