Are you looking for a new pair of sports shoes online? If you've done any research, you'll find that there are more options in the market than you might think of. So, where should you begin? Fortunately, you've arrived at the right location! We at Liberty have spent a significant time and effort reviewing, researching, and conducting our due diligence on a wide range of shoes. This article will provide you with all the information you need to choose the best pair of men's running shoes.
Why Sports Shoes?
Having a good pair of sports shoes is essential, regardless of whether your activity consists only of running or incorporates other training activities. Training without a sports shoe can result in the same injuries every time. These injuries, on the other hand, are avoidable if you pick the right equipment.
Impractical footwear can detract from your fitness goals and cause long-term problems. As a result, investing in a high-quality sports shoe will help you avoid injuries. It also ensures a far more comfortable and enjoyable overall experience.
Choose Substance Over Style
Many people buy shoes solely on their appearance, but once they start using them frequently, they end up not liking them. The quality here might be the only factor.
Not all shoes designed for physical activities will be supportive and comfortable. However, when buying, you should pay more attention to the material, comfort, and support than to how trendy a pair may look or how much they cost.
Don't follow The Hype
Do not purchase a pair of shoes simply because others are doing it. Discover your aesthetic and invest in that.
Don't succumb to the hype just because an actor has it or your favorite influencer recommends it when it comes to something as personal as shoes.
Some excellent shoes are overlooked by consumers simply because they don't fit the trend. Therefore, consider why you are purchasing them. Do you find them to be overly flashy? Or do they support your needs and go well with your wardrobe?
Must-have Sports Shoes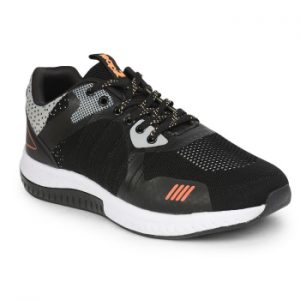 You've come to the correct place if you're looking for a good pair of sports shoes that are both cozy and durable. One of the best kicks available is the LEAP7X. Your athleisure look can go from morning to evening with a pair from LEAP 7X by LIBERTY, now offered online at the best price.
If you desire a shoe that is a little lighter and more nimble without sacrificing cushioning and comfort, this is the shoe for you. The LEAP7X Lace-Up Athleisure Shoes are a great option.
Force 10 Sports Non-Lacing Shoes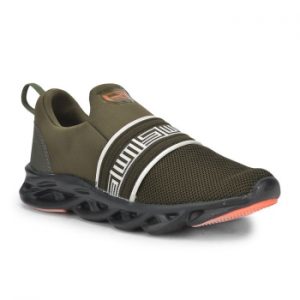 For casual and sporting footwear! FORCE 10 sports shoes without laces are a must-have. It is incredibly breathable and keeps perspiration and odors off your feet. On its inner base, it contains a multidirectional gripping surface. A multidirectional gripping surface on its outer base provides fictitious support with each step.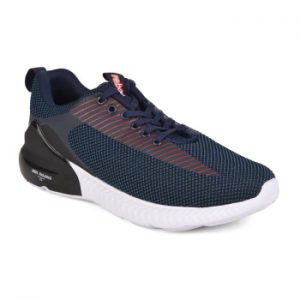 This lace-up sports shoe's grey color is the ideal combination of comfort and style. The shoe is made with cutting-edge technology and features reinforced stitching that runs from the sides to the forefoot, which increases its durability and length of use. It has a lot of padding in the footbed, so you're less likely to damage yourself while working out hard. You can wear them for daily outdoor work in addition to running.
Put on your favorite Liberty sports to join the athleisure trend. Explore a wide range of sports shoes for men only on Liberty and give an upgrade to your shoedrobe this summer.