Shoes are one of the many things we all wear on a daily basis, yet many of us find ourselves walking around in shoes that do not fit or look worn down. Experts find it perplexing as wearing the wrong womens shoes can cause permanent changes in your body over time. These side effects could include blisters, bunions, and even the shape of your toes changing permanently.
Even when your shoes do fit and are in good condition, they are sometimes not appropriate to wear everywhere because some places and events require different kinds of shoes. We'll give you helpful advice on where and when it's appropriate to wear different kinds of shoes according to social customs, explain the signs that indicate that a pair of shoes are too worn out, and talk about how best to pick out the perfect pair for the occasion.
Tips You Should Consider Before Buying Women's Shoes
Measure Both of Your Feet Before Shopping
If you want to buy a pair of good shoes online then we suggest you should measure your feet before you start your hunt. Do explore the size chart of every brand as brands have their own size charts for the footwear section although sizes can vary for each brand and shoe. 
Stand and Walk in The Shoes While Trying Them On
There are techniques to evaluate the shoes you want to buy. Make sure you stand up and walk around in them; this will help you get a better idea of how they'll feel when you're wearing them and walking around. Check if the shoes hurt your toes by pressing down or your heels when you put all your weight on them.
Do not forget to walk around in the shoes. While you are walking around, concentrate on how they feel around your ankle and your toes. Do you feel the shoes forcing your toes to curl inwards? Are they rubbing on your ankles? Are the shoes biting into your ankles? If the answer to any of these questions is yes – these are not the right shoes for you.
Know Your Comfort Level
Sometimes we have to choose comfort over style. Shoes are something we have to wear on a daily basis hence, choose the right pair of shoes with the right amount of comfort level. Remember, if your shoes are not comfortable enough you will never wear them twice.
Feel the Inside of The Shoe
A good pair of Women's shoes can go a long way. Before purchasing the right pair of shoes, always check the inside of the shoe. Check out if the cushioning given inside is soft and can make you feel like walking over clouds.
Women's Shoes And Occasions
Another thing you should remember is that your footwear wardrobe will be a reflection of who you are. Even if you have the perfect outfit on, there may be something not right with your shoes. The essential aspect of putting together your ultimate shoe wardrobe is making sure that you are prepared for all kinds of occasions. For instance, you don't want to try running in stilettos – nor do you want to wear sandals with a formal dress or get married barefoot! In order for your shoe collection to be perfect, you need a good idea about what occasions are best for specific shoes. This is why we want to give you the ultimate guide on wearing women's shoes according to fashion rules and various formal dresses: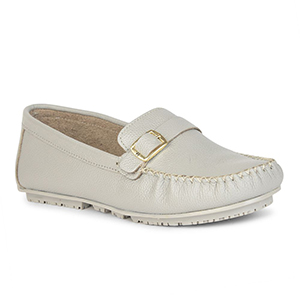 When going to a formal event it's important to dress up formally as well. Be it meetings, offices, or events it's important to dress according to the occasion. A classy and elegant pair of high heels is a great choice for women if you are looking to make an impact at a formal event. High heels such as stilettos are perfect if you want to look sophisticated as well as stylish. For someone who likes to keep it simple then opt for mules. It compliments every outfit, moreover, it's comfortable enough to keep you standing all day long.
The Athleisure Look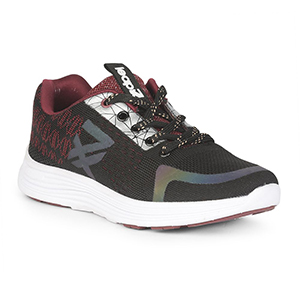 You may have heard the term "athleisure" floating around the fashion world lately. For those of you who are not aware, this term describes clothing that blends athletic wear with contemporary trend styles. It is characterized by its hip-hop roots and involves pairing your favorite sneakers with everyday outfits rather than strictly activewear. Spice up your look by pairing it up with denim for a casual outing or trousers to create formalwear.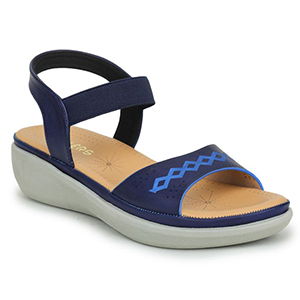 Formal and athleisure shoes are good to have but casual shoes are something that is mandatory and a vital part of your footwear wardrobe. You can wear casual shoes when you are out shopping, visiting friends and family, or hanging out in your home. Flats, sneakers, and sandals are some of the casual footwear.
Conclusion
Shoes are one of the most important items in our wardrobe. Not only do they provide comfort and protection for our feet. But they can also give us confidence and help us to fit in better in certain social situations. 
Liberty has a wide range of women's shoe collections. Add some style and comfort to your footwear wardrobe. Head over to the liberty website or visit your nearest store to explore more women's shoes.