Sometimes, we prefer to rest our feet on the couch in a pair of pretty-looking slippers than to be put in an uncomfortable pair of heels or shoes. When it comes to footwear, slippers are one of the most comfortable wear at the house. While some may see this as an easy way out, style and comfort do not have to be mutually exclusive. Trying out different looks is not just about the outfit, but accessorizing them with footwear takes it up a notch.
But are you getting the best slippers for your money? However, the below four points are the significant factors that will help you choose the right one.
1.Fit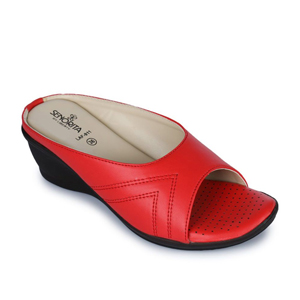 When it comes to buying daily wear slippers, the fit is the most essential quality to look for. If your slippers are too small or too big then it might cause issues while traveling or even doing daily chores. Make sure that your toes and heels are in the right place and get sized accordingly. Test the comfort level yourself before finalizing your purchase. Hence, while searching for a good pair of slippers, ensure that they fit perfectly and stay put together.
2.Cushioning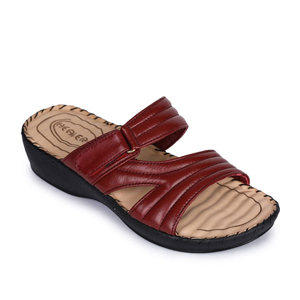 When it comes to choosing comfortable slippers, people have very different preferences. Some like the extra padding in their shoes because they find it to be more comfortable than the other types that have little or no padding on their bottom. On the other hand, some enjoy having slippers that are thin or have no padding and make your daily errands very comfortable.
3.Height of slippers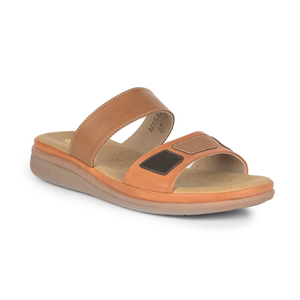 Going on a shopping spree is a hobby of many women, but it is not as simple as it looks. You have to be aware of the casual slippers that you are buying. Don't forget to check out the height of the heels before buying them. Make sure the height doesn't affect your comfort.
4.Design and color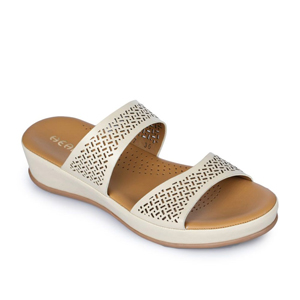 These may seem like the last thing you would consider when buying a pair of designer slippers at the store, but these do play a major role in the overall look of your appearance. When choosing the best slippers for women it is important to pick out the most alluring pair of footwear, so your feet can look pretty all the time.
In conclusion, There are many types of slippers for women available in today's market. If you are looking for comfortable and stylish slippers you can visit your nearest store to Liberty or can order online, we have a wide range of collections of slippers for women.