No wonder comfort is a new temptation and the voguish design is a cherry on the top of it. Healers footwear is the next big thing in the comfortable slippers for men and women's footwear industry. Bringing in the best of quality, merging fashion and making the shoe excessively comfortable; Healers comprises of some exquisite footwear you cannot keep away from yourself. This category features high-quality shoes with avant-garde technology that's been implied to create it to provide comfort that relieves all the stress and turns walking into a feeling you would love to do more.
Healers Men's Brown Casual Sandal (FDY-0162)
It's a grand outcome when fashion and comfort merge seamlessly. These Casual sandals are crafted uniquely to make sure they contain the appropriate DNA of stunning the onlookers in one go. Made with premium leather having patch cutouts for air circulation and attached buckle adjustment, these are one of the best sandals to display an admirable poise. If you're looking for a comfortable pair of footwear, these are the ones you should never ignore!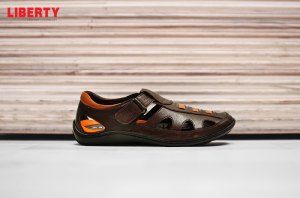 Healers Women's Tan Fashion Thong (BMT-5)
Heal your heels with the comfort of the utmost fabrication. It's a boon to slip your feet inside this pair of elegant women sandals. Have a comfortable grip of your feet with the exquisite design done on the straps. Healers innovative construction along with the anatomical orthotic insole aims to help millions of users to improve mobility, enhance comfort from heel to toe, and get relief of heel, foot, knee, and lower back pain.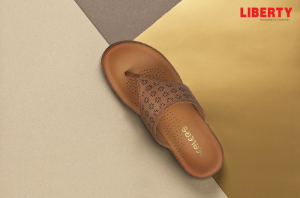 Healers Men's Black Formal Non-Lacing (FL-1413)
Inculcate a paradigm shift towards paramount relaxation to your feet. Drift away your feet from the ideal norms of the footwear frame and intervene inside the world of immutable happy feet. Entangle your feet from the world full of laces and make your feet feel relaxed on the inbuilt ultra-cushioned sole. These advanced basic shoes will leave your feet with extreme luxury regardless of where you're roaming with a tranquil walking experience.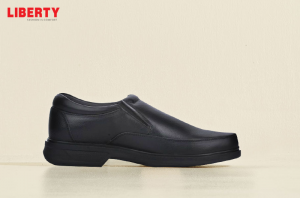 Healers Women's Beige Comfort Sandal (JLHL-7)
Witness the phrase, "A timeless beauty never fades" coming to your life. While everyone around is sticking to the basics and finding comfort in the usual, you can experience a higher standard of superlative comfort with this pair of exceptionally cozy sandals. With an adjustable strap on the backside of the heel, you can adjust your feet appropriately on the sole to walk on any surface carefree. Know that comfort is the sole luxury for your feet and initiate a step towards this prime fascination.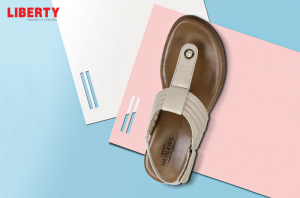 Healers Men's Black Formal Lacing (LPH-2)
Encounter the robust avatar of sheer opulence. Once you step inside these, your feet will never want to come out of such pleasurable amusement. This specific shoe has a sturdy sole to keep your heels away from unwanted ache caused due to excessive walking. Also, a distinguished design is created to satisfy your outing desires. Formal affairs will no longer be a hectic proceeding with this congenial footwear range. Balance the tiredness of your feet with a 'soleful' escapade.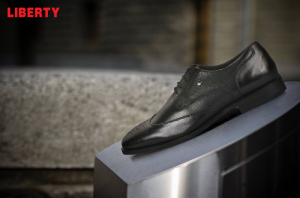 Nowadays, bringing comfort to the feet seems to be a very important and essential aspect of relieving stress out of your life. Liberty has come up with the apt approach towards enhancing the comfort level of your feet by introducing a prime range of comfortable slippers for men and women named Healers. Heal your feet with this range of products that'll bring life to your feet with utmost luxury and satisfaction.