So you've planned the trip you wanted to since a long time now. The hotel bookings are done, flight tickets are set and now comes the most difficult part, packing. And if you have your kid to pack for too, well- how about some shopping?
As much as we want to deny it, making your kid look stylish everyday is more like a trend these days. And after all, who doesn't want their kids to look the cutest of all? But when you are on a trip, comfortable footwear is vital, plus you want it to be stylish as well.
However, the biggest thing about kids' shoes is that they just have to be cozy and snug. Prickly, discomforting shoes will make them crib and cry and that's definitely not a style statement. If you're planning to go on a road-trip or a vacation and tagging your baby along, here are some shoes you can check out:
1.Slip-Ons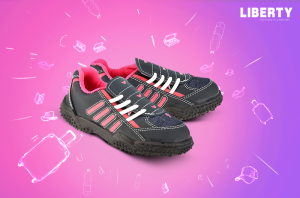 Slip-ons are basically shoes without laces, which means you can just slip 'em beauties on! It is a very feasible option when with kids, as laces tend to open and there is a very real possibility of tripping or falling with all the vacay excitement.
2.Floaters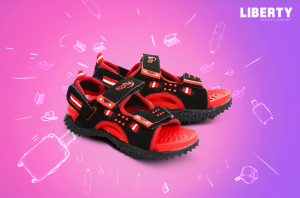 Open, airy, strappy and with great grip. What can possibly go wrong with sandals? Check out our collection of kids shoes to find some very affordable pairs which are durable, colourful and fun, and will let your kid jump around.
3.Velcro Shoes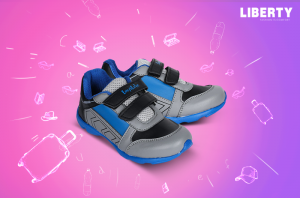 Comfy as sneakers, easy to wear like slip-ons! Velcro shoes are always a win-win! The soles of these kids shoes are thick and strong and there is no hassle of laces whatsoever. Liberty will let you choose from hundreds of options to find that one perfect pair for your child.
4.Crocs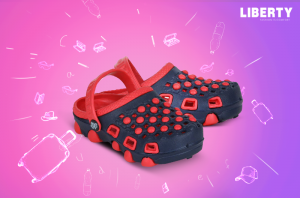 If your holiday is planned for a beachy location, you might as well consider buying crocs. The rubber finish with good friction lets you walk on sand or in water properly, while the breathy holes don't let the water (or sand) tickle your happy feet.
5.Ballerina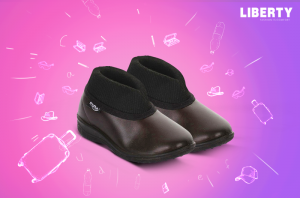 Though Ballerina shoes comes in many options and styles, buying a pair of basic black kids ballerina for your kid will sort you out for casual outings like a lunch or dinner, if you plan to dress your baby up a little.
You can also check out other options from our kids' shoes collection to find your perfect pair. Happy Shopping!