The season of snuggly blankets and heavy-on jackets has now subsided, and 'tis the season of sundaes, ice-tea, cold-showers, and summer dresses! While every girl's favorite summer dress might differ according to the length and style, the footwear is more or less the same. Oxford, Sneakers, or cute flip-flops, summer dresses can go with almost all kinds of ladies footwear. So have a look, choose and shop with your favorite footwear brands for women on Liberty shoes!
1.Be the Senorita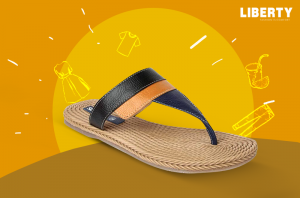 These has to be one of our favorites for the summer season! Senorita Thongs look pretty, are really light and have really thin straps to give your feet the space to be. You can style basic solid brown or nude ones with a calf-length flowy dress for a casual day out.
2.Keep it Elevated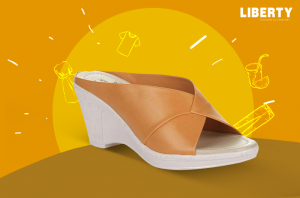 If you're okay with a little bit of upliftment of your sole (Yes, pun intended), you can try our wedged heel slippers. They give you just the right amount of coverage, a little bit of height, and definitely a lot of confidence! These ladies footwear go best with colourful and printed maxi dresses.
3.Chaos in Control!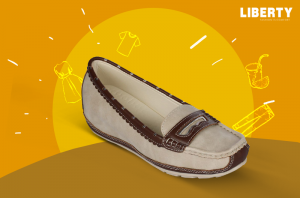 Being a self-dependent, strong individual comes with a price. You are on the move the entire day- working out the best plans and executing your dreams. Don't want to be distracted by painful shoes? Switch to these ultra-soft healers. They come with anatomical orthotic insoles, so that you can be away from sole or toe aches and be productive and attractive, all day long!
4.Slide-in the fashion!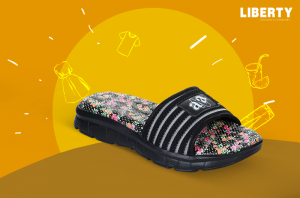 This probably wouldn't have been a category a few years ago, but as of now, Slides are one of the most popular summer trends not just for ladies footwear, but everyone. Slippers but with a wide strap, sliders are easy to carry, fun to style and great at comfort! Put on a knee-length tube dress with a pair of slides and lo! You're all set to win the world.
5. Dance it out with Ballerinas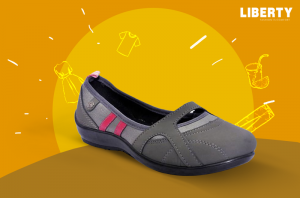 Ballerinas are as casual as they are formal. Though most women prefer wearing ballerinas to make their outfits look formal and put together, a little fun ballerinas can be easily paired up with a casual summer dress. A long-sleeved, above-the-knee dress will be perfect for your casual, pretty pair of shoes.
Wanna explore more options? Visit our section of ladies footwear on the website to buy your pair (or pairs!) now.