February as we all know is the month of love and sharing happiness with our spouses, partners or even friends. It is also a month of gifting, from 7th to 14th February; we all enjoy giving special gifts and while Valentine's week is on the forefront, men and especially women make a huge deal to look perfectly immaculate for their date-night. Be it the dress, accessories or shoes, everything in the outfit has to look amazing and stand-out to make it as special as possible. This is why Liberty is here to give you major #ShoeGoals for Valentine's date-night look for both men & women; read further to learn how you can dress to a T to make a statement and buy shoes online.
1. Stick to the black small heeled sandals for a comfortable date experience. This number will be suitable with an LBD or a basic dark red dress, either way; you are going to rock the look. Make sure to carry a cute sling bag and you are good to go.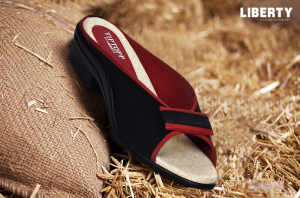 2. Boy, if your date involves walking around a pool-side garden, then we suggest you opt for the white formal slippers and keep the date-look cool & casual. Along with the Liberty slippers, you can slip into a pair of white trousers, paired with a Cuban shirt and tinted sunnies. Shop for the pair and make sure to post the Instagram-worthy look.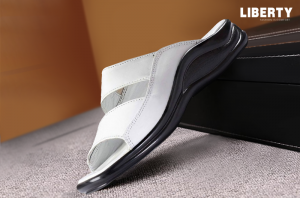 3. If you are someone who likes their things to be unique and OTB, then shop for the funky strappy heels from Senorita collection to make a loud statement. The design is inspired from the trends around the world and suitable for all the fashionable girls with high-end taste. Pair these heels with a subtle colored dress or a fluorescent color; you are bound to look purrfect! Shop the Senorita green sandals here: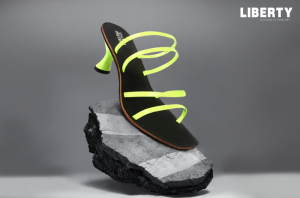 4. For a semi-casual or formal look, dress up with a pair of brown formal lacing shoes. To make it look outstanding, pair it up with a vibrant tone suit to look dapper. Not only your outfit will look outstanding, but your shoes will add-on to your look.