Are you suffering from heel pain? If so, you are at the right spot. Before we get into a plethora of shoe options that you can buy to rid yourself of the pain, let's learn about the cause of the heel pain. Some heel pain can be caused by plantar fasciitis, which is a tear of tissue that ends up causing the stabbing pain on the bottom of your foot; it is common among people who are either overweight or have tight calf muscles, eventually leading to putting more strain on the back of the foot. To cure this problem in a go, we suggest you choose shoes and slippers with a cushioned sole that will support your foot and give rest to the painful heel. Here are the 5 trendy and comfortable shoe options for women with heel pain:
1. When Heels are Your Life!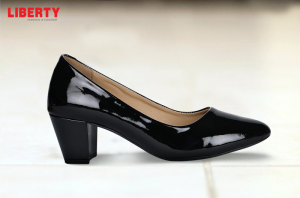 If you are someone who loves a good pair of heel shoes but avoids wearing them due to constant pain in the back of your foot – we suggest you wear Liberty ballerina heel for the love of heel shoes and equal comfort. The heel is designed with black PU and the sole is structured to give ample support without any discomfort.
2. On The Move?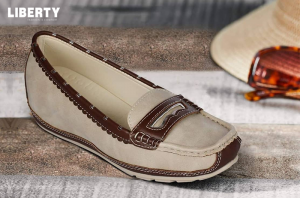 Nothing hurts more when you have chores to do and you're constantly on your foot, the pain can be a killer and may hinder your productivity. To avoid that, allow us to offer you flat ballerina shoes which are cute and comfortable. What more you could've asked for? Shop the healer ballerinas and bust a move!
3. Acupuncture Footwear?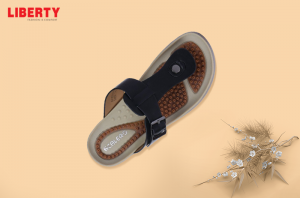 Ever tried slipping into an orthopedic-approved sandal for extreme comfort and relaxation? Liberty healers' thongs are just what you need to give utmost relaxation and massage to your heels. Wear the pair at home or outside to rid of the pain for once and for all. They are great for all weathers so wear it with a pair of socks or without, you will certainly not regret it.
4. Summer Style!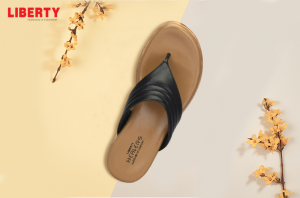 Healer black thongs are the perfect option for any trendy woman who wants to walk in style at home. This pair is breathable and extremely comfortable to replace your home slippers. The sole is designed in PVC and the material structure is leather, which makes it all the more beneficial, leading to an improvement in mobility and comfort. Shop the in-style thongs for the resting days!
5. The Ultimate Support!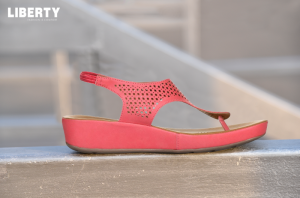 The pretty pink sandals from Healers collection is yet another trendy option that you just cannot miss out on – own the pair to replace your pain and walk-in trend & comfort when you step out for parties. Wear this pretty pair of heels for brunches and casual parties – designed with PU CFB and structured in comfortable wedges.
Liberty is making your shoe shopping online India a comfortable ride, so shop the perfect blend of fashion and comfort from Liberty Healers Collection: http://bit.ly/30rCocw