Shoes are the best way to define your personality. A shoe is that one thing that can't be left unnoticed on a person and so it's a must to have a great pair of shoe in your closet. But does a stylish shoe serve you the right amount of comfort? Well, you need to explore the ultimate shoe collection from Healers that are crafted to serve you relaxation and comfort without compromising on your style.
Styled to revive your feet, Healers are an incredible range of shoes innovated to give you the ultimate foot comfort you wish for with its various technologies that are bound to serve your feet right. No denying the fact that shoes do provide support, but standing all day and scurrying to meetings back to back can be real-time tiring. The healers technology shoes are a rescue to all your foot problems. Come; let's explore the world of comfort together.
H TECHNOLOGY- Get a foot massage at every step.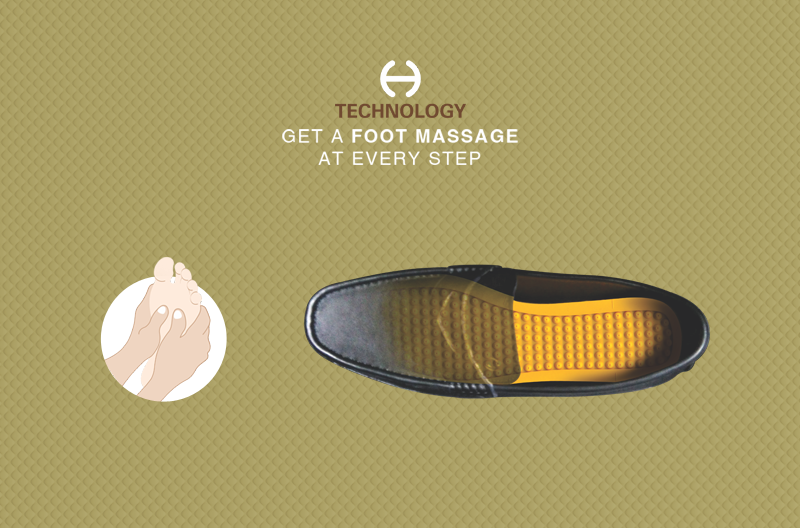 The Healers H technology shoes with its soft sole and the relaxing massage nodes is a nirvana to your feet as it lends the following benefits
• The nodes work on the 15,000 nerve ends of your feet
• Enhances your blood flow and general well- being
• Helps improve your sleep pattern
• Reduces the stress
H4 Technology- Feels good 4 times better
The H4 technology shoes have multiple benefits and special features that make it a must-have for you this season. The shoe is known to keep your feet healthy and happy as it:
• Improves blood circulation, induces relaxation and provides pain relief
• The Air circulation system ensures feet stay fresh all day long
• Absorbs shock and maximizes comfort
• Massages key pressure points on your feet
HA TECHNOLOGY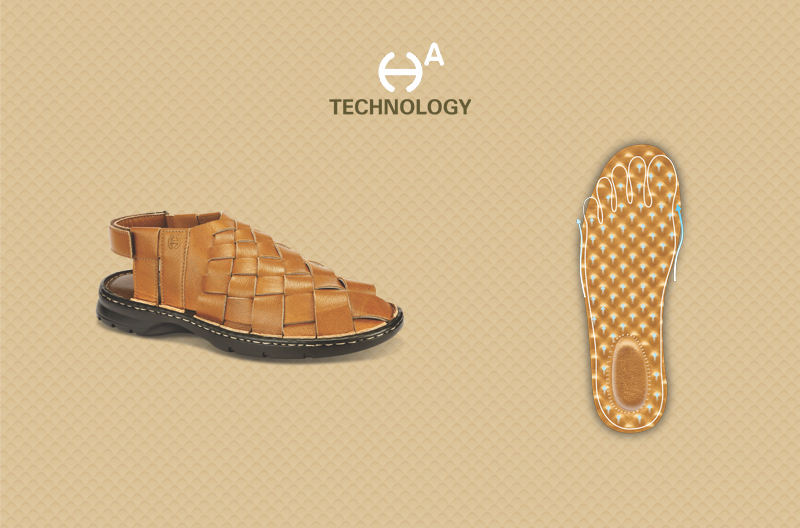 The Healers HA technology shoes are the most comfortable delight to your feet as this acupressure sole of the shoe massages the critical pressure point to your feet providing relaxation and relieved feeling as you walk through the tiresome days.
Now let your body and feet feel great even more.
H8 TECHNOLOGY- 8 REASONS TO SMILE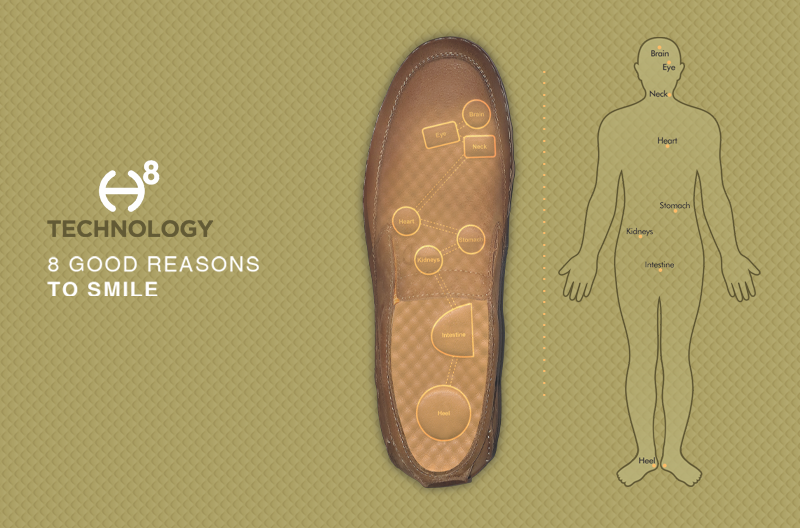 The H8 Technology helps you heal your vital body points – Brain, eyes, neck, heart, stomach, kidney and intestines as it massages the critical points of your feet. Unwind and pamper your feet after the long tiring day.
HM TECHNOLOGY- THE MEMORY FOAM TECHNOLOGY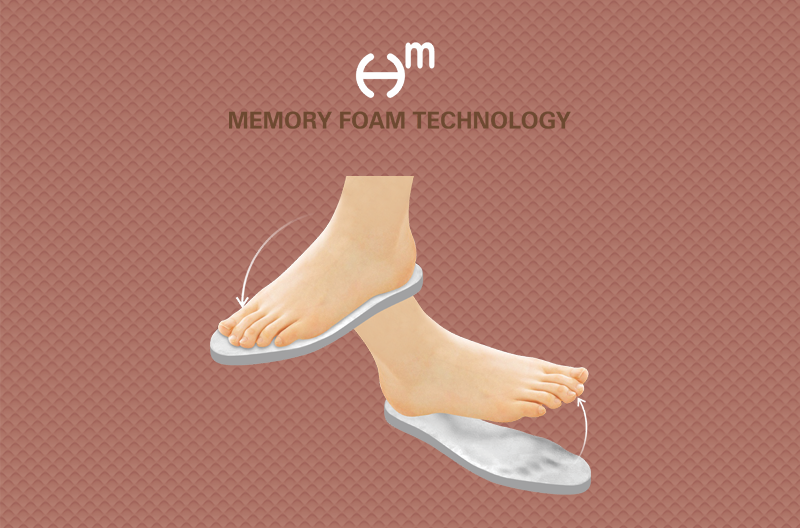 Healers shoes with H technology has a plush comfy memory foam insole that helps to prevent foot tiredness and heel shock. The foam is meant to take the shape of your foot for utmost comfort and bounce back to its normal shape after you remove it. The unbelievable cushioning of the shoe give your feet an ultimate support and lets your relieve the pain and boost the general health.
H1 TECHNOLOGY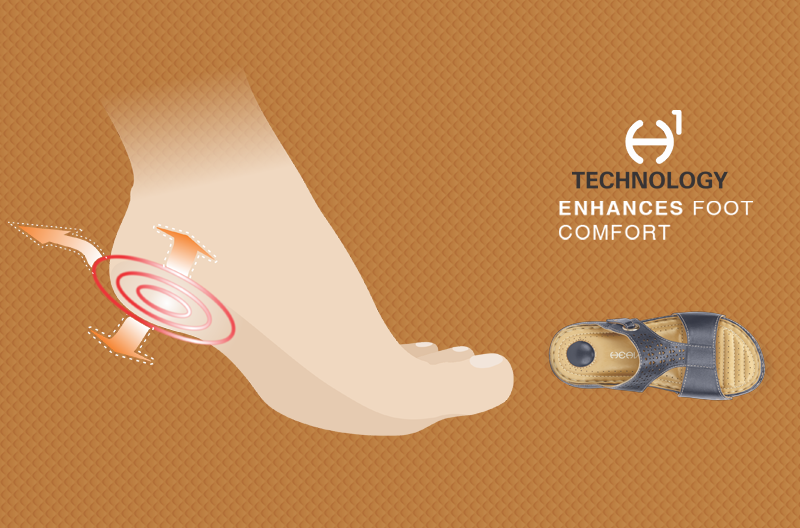 Healers H1 technology shoes with their porous bed cushioning hugs your feet perfectly and keeps your feet loathed with support all day and night. The soft foot-bed and the perfect cushioned sole is a treat to your feet that keeps the shoes an edge over the others.