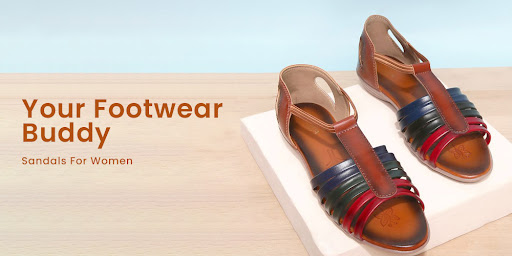 Once upon a time, there was a woman named Sarah who lived in a small town. She was always looking for ways to express her unique style and stand out from the crowd. One day, Sarah decided to go shopping for some new shoes. 
She had been eyeing some fashionable sandals for women that she had seen in the store window, but she was hesitant to buy them because she wasn't sure if they would be comfortable or if they would fit her feet properly.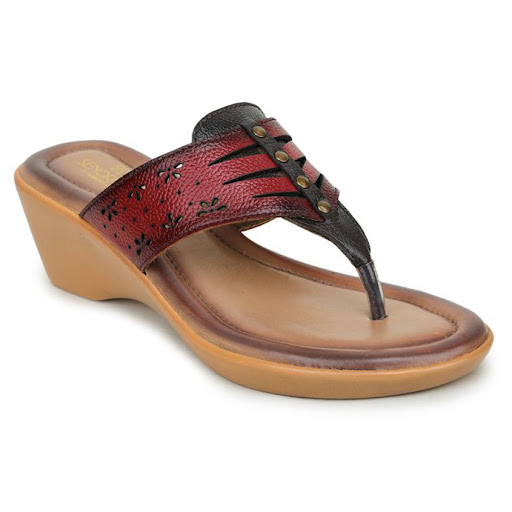 After trying on several pairs of shoes, Sarah finally found the perfect pair of sandals. They were stylish and comfortable, and they fit her feet perfectly. She was so excited that she immediately bought them and wore them out of the store. As soon as Sarah stepped outside, she noticed that many other women were wearing similar sandals. She realized that fashionable sandals for women were becoming increasingly popular and that she had made a great choice in buying them. 
Sarah continued to wear her sandals everywhere she went and received many compliments on them from friends and strangers alike. She felt confident and stylish in her new shoes, which made her feel even more beautiful than before. Sarah's experience with fashionable sandals for women showed her how important it is to have stylish footwear that is also comfortable and fits well. 
From then on, she always made sure to invest in quality women's shoes that expressed her unique style while also being practical enough for everyday wear.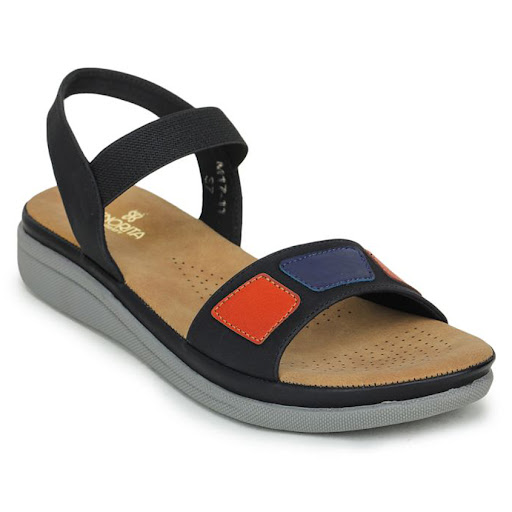 You want the same kind of sandals right? Well, you can be the Sarah of your own story. You can experiment with your footwear and try on some new pairs. In the search of the perfect pair, you can have a look at Liberty Sandals for women. They are fashionable. They fit well and they even look good on you. Liberty takes care of the ongoing trends. 
So, the sandals match your style and don't let you down. But for the part where you go out and purchase the right Sandal for you. You must be wondering what is the perfect sandal for you. Will you even find it? If it looks good, will it be comfortable for your future outfit? Well, we got you covered
How to buy the perfect fashionable sandals for women 
Consider your budget: Before you start shopping for sandals, it's important to consider your budget. This will help you narrow down your choices and make sure you don't overspend. 

Choose the right style: There are many different styles of sandals available, so it's important to choose the one that best suits your needs and personal style. Think about what type of look you want to achieve and what activities you plan on doing while wearing them. 

Pick the right material: Sandals come in a variety of materials, including leather, canvas, rubber, and more. Consider which material is best suited for your lifestyle and activities. 

Try them on: Once you've narrowed down your choices, it's time to try them on! Make sure they fit comfortably and that they don't rub or pinch in any areas. 5. Look for quality construction: Quality construction is key when it comes to sandals as it ensures they will last longer and be more comfortable to wear over time. Look for features such as reinforced stitching, cushioned footbeds, and durable soles.
CONCLUSION
The perfect summer sandal for any woman is Liberty shoes. With a variety of styles and colors to choose from, you can find the perfect pair to match any outfit. Whether you're looking for something casual or dressy, Liberty shoes have the perfect fashionable sandals for women. With their quality construction and stylish designs, you can be sure that your feet will look great and feel comfortable all summer long.