Quit your job, buy a ticket and get on a train. How many times in a day do we all get this thought? Numerous times, right? And now that the holiday season is approaching with the best of festivities and occasions, we certainly feel it's time for a little bit of adventure. With Liberty shoes, we have got you covered with the list of travel companion shoes that will be a blessing for your feet. If you are looking for the right pair of shoes to hop in and run around freely without fearing of them breaking into pieces and tiring you – then look no further! Oh, while we are talking about travel, we cannot miss out on the popular travel songs that we all absolutely love. Make your shopping shoes online experience easier with Liberty, read to know about it:
Born to be Wild!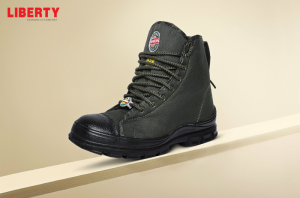 Robust and sturdy – yes, these Liberty boots are the ultimate warrior shoes a man can have. Feel the power and ride the heavy metal thunder in style and comfort. Warrior shoes are for men with rugged style and taste that is classic & charming. These shoes will protect you in the winter, make you feel comfortable unlike most boots and will be your rider companion for long.
Paradise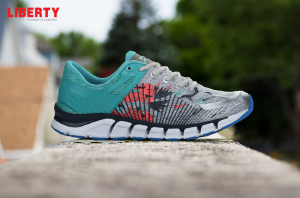 Like this song by Coldplay, we are sure you will feel paradise when you step into Fortune shoes. They are stylish, exciting and edgy, so girls, leave your worries behind and reach for your paradise in Fortune sports shoes to revitalize the sporty & adventurous spirit.
Take me Home, Country Roads!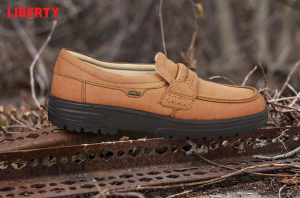 Windsor brown shoes will take you places, on road trips with your friends, when it will be too late for you all to stop grooving in windsor shoes to country roads. The beautiful pair of formal shoes will take you back in time because of its classic feel. They are strong and extremely classy, so when you're hitting the road, don't forget to slip into the windsor shoes. Trust us; you will not regret the decision!
Shut up Drive!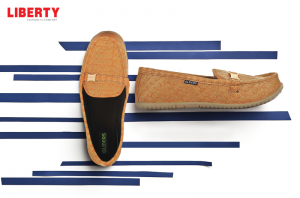 This is for the ladies who are independent and stylish; and what better way to celebrate your girls' trip than pumping up your mood with Rihanna's number & gliders footwear from Liberty? These shoes are comfortable and who said you can't wear ballerinas on the road trip? So ladies, get your swagger on and feel like a boss & drive away to the next travel destination.
Visit https://www.libertyshoesonline.com/ to explore a wide range of collection , and buy shoes online.