Men's running shoes are dominating the fashion landscape in a significant manner, according to the trend clock. Men of all ages wear and enjoy the footwear, and it will never go out of style because it is sturdy and relieves the ache of a poor back after a long day. Men's sports shoes, on the other hand, are quite adaptable and may instantly improve an outfit.
Liberty is your one-stop shop for the best-branded men's sports shoes under the sun, with a wide range of styles and designs to choose from. Whether you're looking for white athletic shoes or multicolored men's shoes, we've got you covered.
Guide to Style the Best Sports Shoes for Men
RUNNING: These men's running shoes are the ideal companion for nimble physical activities such as quick walking, treadmill running, and so on. For guys, a pair of FORCE 10 Grey Sports Running Shoes laces is an eye-catching delight for casual and athletic foot fashion. It allows your feet to breathe while also preventing sweat and stink. Its inner base has a multi-directional gripping surface that provides fictional support at every step; its outer base has a multi-directional gripping surface that adds fictional support at every stride.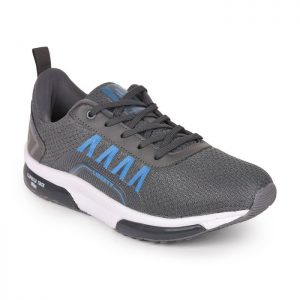 SPORTS: The anti-slip outer soles, natural fit, and snug sensation around the ankles of sports shoes provide optimal protection from twisting. They have high-apex, cushioned midsoles for ultra-fast responsiveness, as well as performance outsoles for improved traction, stability, and durability. They have a flexible fit with padded heels. The anti-skid outsole features a well-built surface that gives excellent, solid stability with each step. The pair is easy to wear and flaunt because it is lightweight and flexible enough to be carried for lengthy periods of time on a regular basis.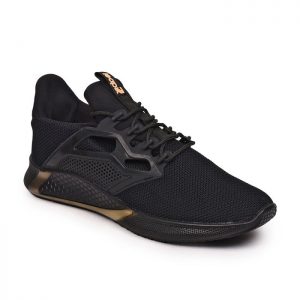 ATHLEISURE: These shoes for men have lace-up elements, a comfy footbed, and an easy-to-clean fabric exterior. The LEAP 7X T.BLUE lace-up athleisure shoes for men have been designed specifically to make the most of athleisure footwear style statements. Men's athleisure looks can be elevated with pairs from LEAP 7X by LIBERTY, available online at the best price, from A.M. to P.M., emphasizing the necessity and appearance of men's athleisure fashion quotient.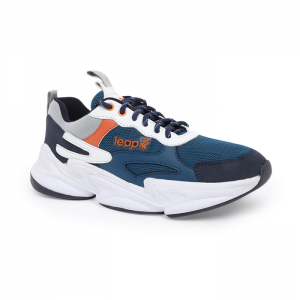 Even if you're looking for something other than sportswear, we've got lightning offers for you, with the best selection in every size and style. Switch to Liberty, the one-stop shop for mens running shoes.