Today many people believe that women's running shoes online are simple and adaptive models to male running shoe models. Well, that is wrong. There is a proven physiological and biomechanical difference between men and women and the ways and conditions where each of them runs. The most important question is what should a woman consider when choosing a running shoe? In this blog, we will try to clear once and for all the doubt about women's running shoes and end years of prejudice against athletes.
The Best Running Shoes for Women
Runners may now choose from a wide choice of women's running shoes online, and if they can't, they can go through our catalog at Liberty. If you need a little guidance or direction, we recommend a pair of shoes, whether they have a unique version for women. We classify them by type of usage as we always do and utilize them as a starting point since, as you know, the ultimate decision will be based on each case: how are you and how are you going to use them.
LEAP7X Lace-Up Athleisure Shoes For Women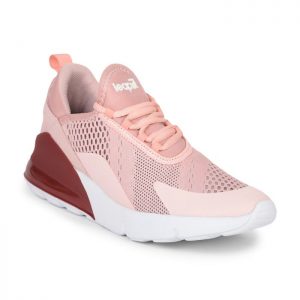 If you're looking for comfortable and long-lasting women's running shoes online. LEAP7X has some of the best wheels available. Athleisure styles may be elevated from A.M. to P.M. with pairs from LEAP 7X by LIBERTY, now available online at the best price.
If you're of average weight and want something a little lighter and more agile without sacrificing cushioning and comfort, this is the shoe for you. The LEAP7X Lace-Up Athleisure Shoes For Women should not be overlooked.
Force 10 Women's Lace-Up Sports Running Shoes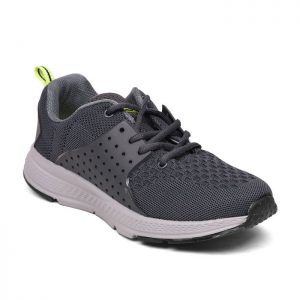 For casual and sporty foot fashion! A pair of FORCE 10 women's running shoes online is a must-have. It prevents sweat and stinks from forming on your feet, allowing them to breathe freely. Its inner base has a multi-directional gripping surface. That offers fictional support at every step; its outer base has a multi-directional gripping surface that provides fictional support at every stride.
Running shoes are now also used when heading out for a casual get-together or simply to have a cup of coffee. Liberty sports shoes are an excellent example of a cardio-to-coffee appearance. That can be pulled off with ease and grace by the wearer's style. If you're going out soon after a workout, put on your sweatshirt, track jacket, or hoodie, and you'll be ready to rock your appearance.
If you're looking for the finest running shoes in India, go to a top multi-brand outlet or Liberty's online store and get the best pair that fits your needs and style.
Wear your favorite sneakers and join the athleisure movement. Pair them with tracksuits or dresses to achieve a super-feminine and fun style without trying too hard to flaunt this look. Liberty Sports running shoes will undoubtedly help you achieve fitness and fashion goals that others will admire.