Working women in the twenty-first century are always on the move. They must have a pair of formal shoes for women that will let them stride with confidence and pride as she pursues new roads and chances.
Formal footwear is a must-have for every woman's wardrobe, whether for business, meetings, weddings, social functions, or just a night out with your friends. There are myriad formal footwear types to be aware of, and the one you choose is majorly dependent on your particular taste and the style that best suits your style.
Liberty's formal shoes for women are designed to provide maximum comfort and traction for today's busy woman. They're safe, comfy, and fashionable. So, if you're a busy woman, here are four ways to dress up your formal shoes.
A Smart Formal Dress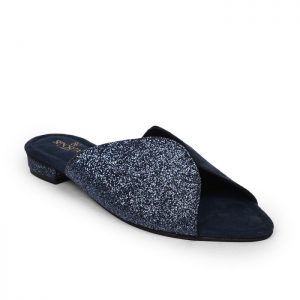 Wear this pair of black sandals from Senorita By Liberty to spruce up your stylish ensemble. These women's dressy shoes provide excellent traction on any surface. Because of the high-quality outer material, it is easy to maintain and long-lasting. This pair looks well with formal trousers or a dress.
A Stylish Straight Fit Kurti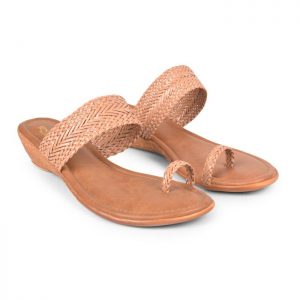 This pair of beige design flip flop slippers for women is a stylish and comfy addition to your footwear collection. It has an EVA material that softens with body heat, allowing the Thong to conform to the foot for a more personalized fit. It can be paired with a trendy straight-fit kurta for any formal occasion.
A Pair of Sophisticated Slim-Fit Trousers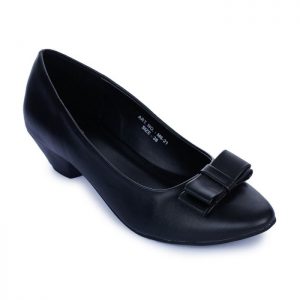 Senorita Women's Black Fashion Ballerina from Liberty will add a dash of elegance to your formal ensemble. Every item of senorita footwear makes its fashion statement. The designs are inspired by global trends and tailored to Indian tastes and demands, with each piece of footwear featuring a comfort factor. The senorita brand speaks the language of elegance and has a stunning range to die for, from heels to platforms to flats. For a refined look, wear this pair with a pair of slim-fit pants.
A Sleek & Elegant Blazer
Senorita Women's Brown Fashion Slippers from Liberty can make you look elegant. The fabric exterior covering keeps your feet comfortable all day, but the sole provides enough traction to walk on those slick patches. It's appropriate for any formal occasion and may be dressed up with a sleek blazer.
There are numerous sorts of formal shoes for women that characterize their grandeur. But some of them must be present in every woman's wardrobe. In order for them to never fail to influence the world with their enormous elegance. We've put together one of the greatest recommendations for ladies to help them figure out which shoes are ideal for them.
It's past the time to retire your old flip flops and upgrade your appearance by adding these new stylish shoes to your closet. No ensemble is complete without a great pair of shoes, therefore it's up to you to slay that look with a perfect pair of heels or a smart pair of wedges.