Dads are beings of habit. They like the same food at the same restaurants and wear the same clothes without splurging too heavily on new things. It's probable that your father doesn't treat himself enough and that's exactly why Father's Day exists: so you can take care of the pampering with shoes for men. It's particularly necessary when it comes to gifting him something that he'll use every single day, like a new pair of footwear.
If your old man's shoe collection is looking a little too old for comfort, it may be time to revamp his shoe collection and break his footwear hoarding habit. No, he really doesn't need those sneakers that are even older than you are and surely not comfy, and no, he unquestionably never needed those dubiously dusty "Leather" dress shoes.
Not only can he wear this footwear every day, they'll also help him form new habits, whether that's dressing a bit more dashing for date nights or going for a jog more often in the perfect kicks. That's the power of treating him to a new pair of shoes.
We have combined some stylish yet comfy footwear options which you can gift your dad:
1 The Jogging Shoes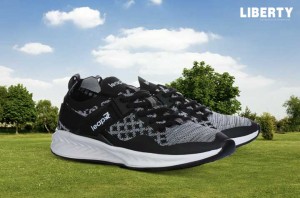 These beauties are ideal for an early morning jog. The best thing about these shoes is their comfortable sole, which is what every father looks for in footwear. Therefore, if your dad is in a need of some running shoes, these are the best option.
2 The Casual Wear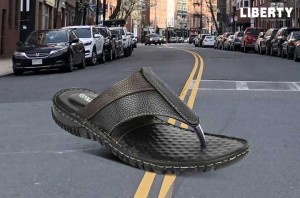 These are the perfect footwear for your dad's everyday wear, whether he's going to run some errands or to meet his pal, the slippers' elegant look and comfy nature is best for every casual occasion.
3 The Party-Wear Shoes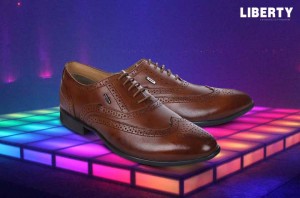 All of our dads own that one pair of shoes which he wears at every special occasion while our mums try to throw it away. Well, these dapper shoes are perfect for every special occasion whether your father pairs with his tux or his kurta-pajama. These goes with everything and most importantly, extremely comfy.
4 The Daily-Wears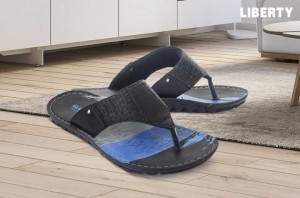 These slippers are the best choice if your dad loves his daily-wear comfy yet smart, whether he wants to wear it around the house or during his morning walk, these pair will be ideal of either.
5 The Formals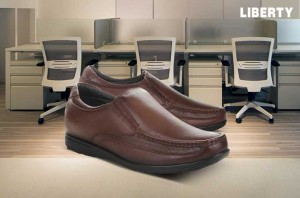 Has your dad been wearing the same old dusty pair of shoes to his work? Well, we have got the perfect pair of formal shoes for your dad. These comfiest and most dashing shoes will make any outfit shine. It's also pretty durable, something new your dad can have.
Shop these amazing picks from Liberty Shoes. Happy Father's Day to all the unsung heroes from Liberty.