Let's get one thing straight: men styling themselves can be a bit of a challenge as the options are either minimal in accessories & footwear or, they are just rookie at making themselves look better. Nonetheless, nothing is classier than a man who has an exquisite taste in footwear and can simply make any footwear look classy and eye-pleasing with his choice of outfit. Even in basic denim and a white t-shirt, a man must know how to rock a pair of easygoing shoes and yet look impeccable in the most basic outfit. So, here's a list of shoe options that all men must have in their wardrobe to look like the best-dressed man in the room.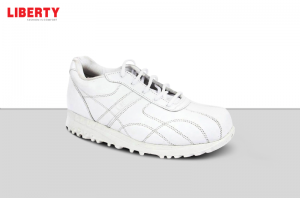 "The difference between style & fashion is quality" – For a man, who is well aware of his personal style, he would always prefer a quality shoe rather than an expensive shoe that only caters to a certain trend. The basic difference between 'fashion' and 'style' is not all about the quality; it is somewhat about being able to express yourself most comfortably without having to worry about trends. Style is personal, which is why we have got a classy pair of casual white shoes that is a staple in every man's wardrobe. If you lack white sneaker shoes, then click here to buy men's shoe online from Force 10 collection: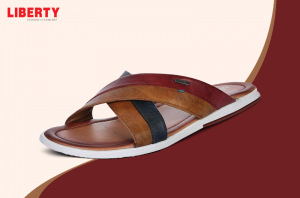 "Fashion fades, style is eternal" – A man who is classic in his style will always know what to wear and when. Having a knack to find the right pair of shoes is a quality every man must control. This is why, to elaborate this quote further, we are bringing to you a pair of casual tan slippers that can outdo any kolhapuri or basic slippers. Opt for these on any festive occasion or for day-wear, they look outstanding with denim, kurtas and a basic summer shirt also. Tap here to buy Coolers sandals & slippers: https://www.libertyshoesonline.com/men/brands/coolers.html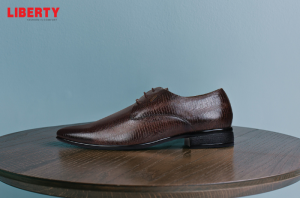 "In a world full of trends, I want to remain a classic gentleman" – If you resonate with this quote, chances are, your shoe collection already consists of staple black, brown and tan formal shoes. If not then it is an absolute necessity for a man to own classy pair of brogues and formal shoes in multiple tones and colors – which can be worn at work, at an event or a party. Wear these pair of shoes with a formal suit and you're ready to be the ultimate definition of a "classic gentleman". Tap here to buy formal shoes from Fortune collection: https://www.libertyshoesonline.com/men/brands/fortune.html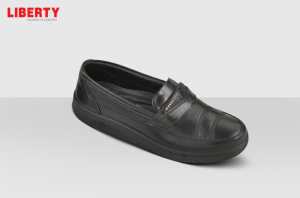 "Simplicity is the ultimate form of sophistication" – A black pair of shoes that can work for both casual and formal outfits is a must-have. And while you are surrounded by a multitude of options, it often gets frustrating what to pick! This is why we have got a pair of black formal shoes that highlight no-lace and a little bit of height with a lot of ease. So, opt for these black warrior shoes for ultimate sophistication in the simplest of designs. Shop from a range of Warrior shoe collection here: https://www.libertyshoesonline.com/men/brands/warrior.html
Now that you are fully aware of the classic & trendy shoes that are a staple in every man's wardrobe, you do not have to worry about not being able to find the right pair of shoes, because Liberty has got you covered with a range of shoes that not only guarantee great pricing but also superb quality. Liberty loyalists would certainly agree to this. So, drop your shopping bags and get on the website to shop for the trendiest and the most comfortable men's shoes online.