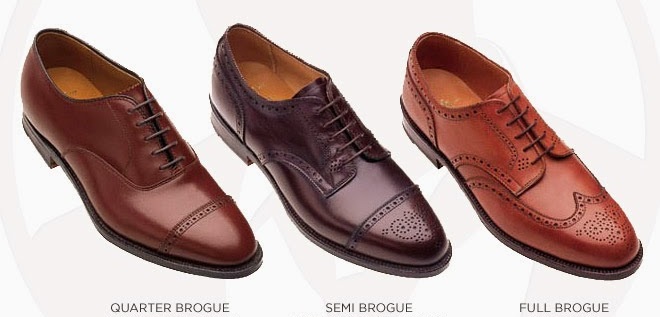 Brogue shoes have come a long fashion evolution way, when it comes to formal shoes, brogue shoes top the list. Nowadays, it is really easy to spot brogue shoes but a lot of people don't really recognize the type of brogue and dress them up with their formal attire. Do you know the types of brogue shoes available in the market place? Nodding in NO, if interested in unfurling the secrets of these formal shoes for men, then go through this guide as it will help you out. First comes first, it will help you to differentiate the brogue styles and assist you in styling the different styles with right formals.  
There are four different types of brogue shoes for men out there, and here in this guide, you will come to know about all types of formal shoes (brogue shoes) and what is the right way to carry them out: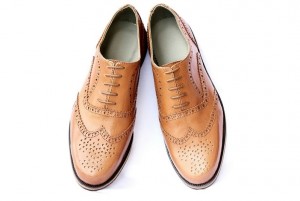 Full Brogue (Wing tip):
This is the most iconic of the types that is characterized by the pointed toe-cap with wings at both sides of the shoe. In this type, perforations are on the edge of the shoes and the design of the brogue is quite formal in the appearance. It appears to be in either "W" or "M" from bird's-eye view.
How to style this: With such elegant design, you can't afford to make dull appearance. So you should always wear them with your 3 piece formal suit to stand out in the crowd.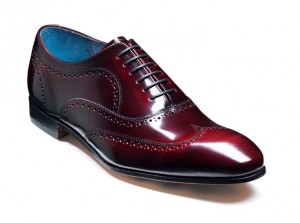 Semi-Brogue:
This type is full brogue but without "W" or "M" pattern on the toe-cap, however, it has innovative and artistic perforations and serrations on the toe-cap along with the caps edge. In semi-brogue shoes, the perforations and serrations are designed in such way that it gives you an elegant look with its minimal design.  
 How to style this: While dressing up, make sure to wear them with 2 piece formal suit.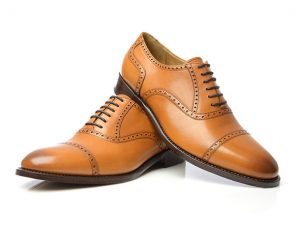 Quarter Brogue:
At first glance, many of you get confused and might have considered it as semi-brogue shoes for men since they look quite similar to each other. They are minimal in the perforations and serrations and a minimal touch of stitches on the edge.  
How to style this: These are perfect for wedding events and executive business meetings, so ensure to wear it semi-casual suit to give your personality a cool yet classy look.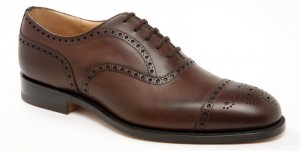 Longwing Brogue:
These derby style shoes are distinguished by a pointed toe-cap with extended wings, meeting at a centre seam at the heel.
How to style this: These men's shoes look similar to oxford shoes, so wear them off with your casually formal suit if you have any formal meeting to attend.
Food for thought
Now you are open to all kinds of brogue types, so whenever you are up for purchasing men's brogues next time, make sure to add some extra element to your dressing by playing different types of these brogues.