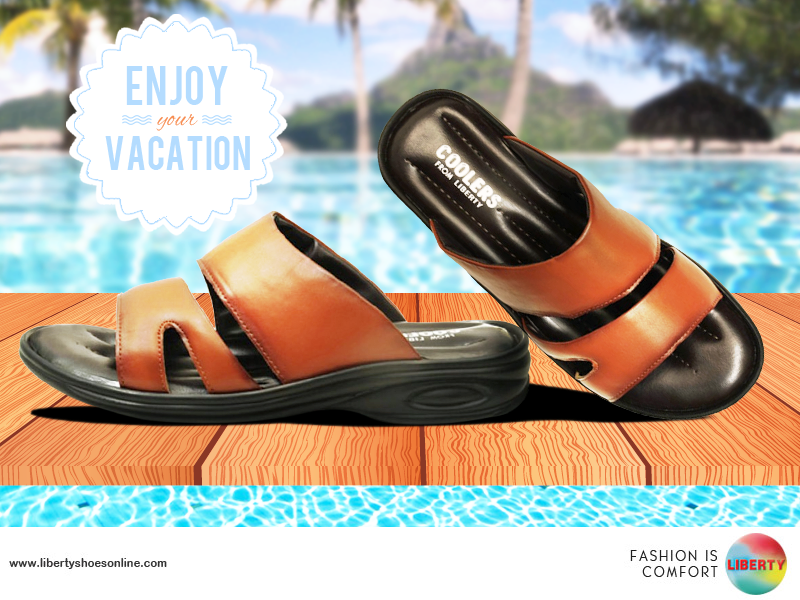 Summer vacations have already commenced and this is the right time to go travel and explore places. Make your summer holidays extremely adventurous and dauntless with invigorating footwear range from Liberty. The first and most significant prerequisite for a healthy and well spent summer vacation is a pair of comfortable and correct footwear. If you contemplate strolling on beaches, sandals and slippers are apt for you. If you wish to amuse yourself, go with a pair of comfortable formal shoes that would complement your entire appearance. For the beach strolls, avail healthy and comfortable footwear from Coolers. You can avail a salubrious pair of men's sandals and men's slippers from Coolers. That would keep you comfortable and establish a style statement simultaneously.
These slippers and sandals come with the bubble massager insole, wave massager, and latex padding foam keeping your foot extremely comfortable and cushioned the whole day. Whenever you are on a travelling spree, you need comfortable footwear for men. Because your feet would bear the entire day's brunt which would cause repercussions like exhausted feet, achy arches, swellings, corns, bunions and varicose veins. Therefore, you require a pair of relaxing and comfortable casual sandals and slippers for men to make these holidays more delicious.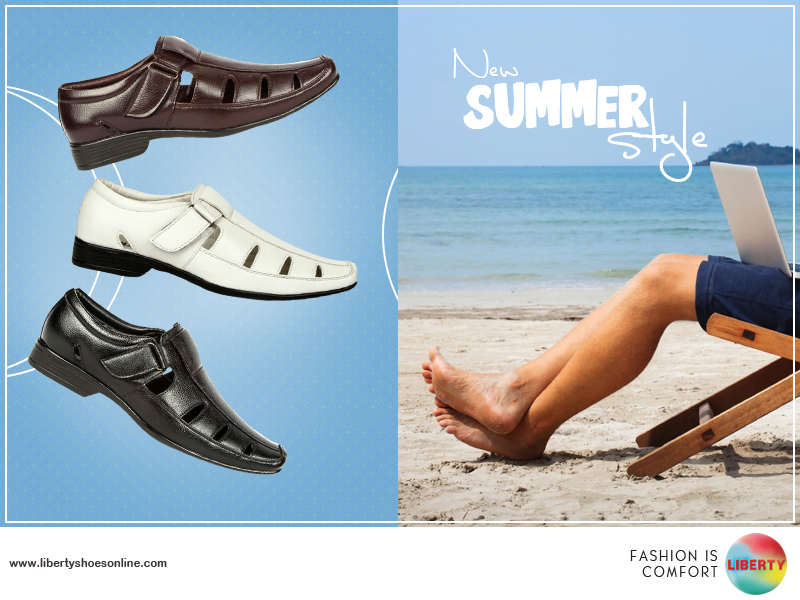 These sandals and slippers would offer you the supreme breathability and ventilation preventing sweat accumulation keeping your feet air circulated and dry. The sandals and slippers with bubble massager foot bed provide relaxation to the pressure points of the foot keeping the entire body healthy and rejuvenated. The wave massage foot bed and the foot bed with latex padding provide an extremely soft and mushy texture to the foot keeping it comfortable and rested for the entire day. Finding a pair of comfortable and kitsch men's sandals is like a needle in the hay stack. Pair up your simple and subtle leather sandals with lightweight cotton or linen trousers.  You can also team up your tailored shorts with polo shirts. Because these represent a tactile element and would keep you at ease.
You can also go for casual sports shoes or casual shoes for a more relaxed look. These casual shoes with kitsch upper would provide you the required grip and stability along with providing you a fashionable appearance. If planning to go for trekking, try on an exciting range from Windsor. These shoes have aggressive treading on the outsole which would provide excellent slip resistance properties and stability to the foot. These shoes with cleated outsole would provide a better traction along with an insole equipped with tetra massager, which is extremely comfortable and healthy for your foot.